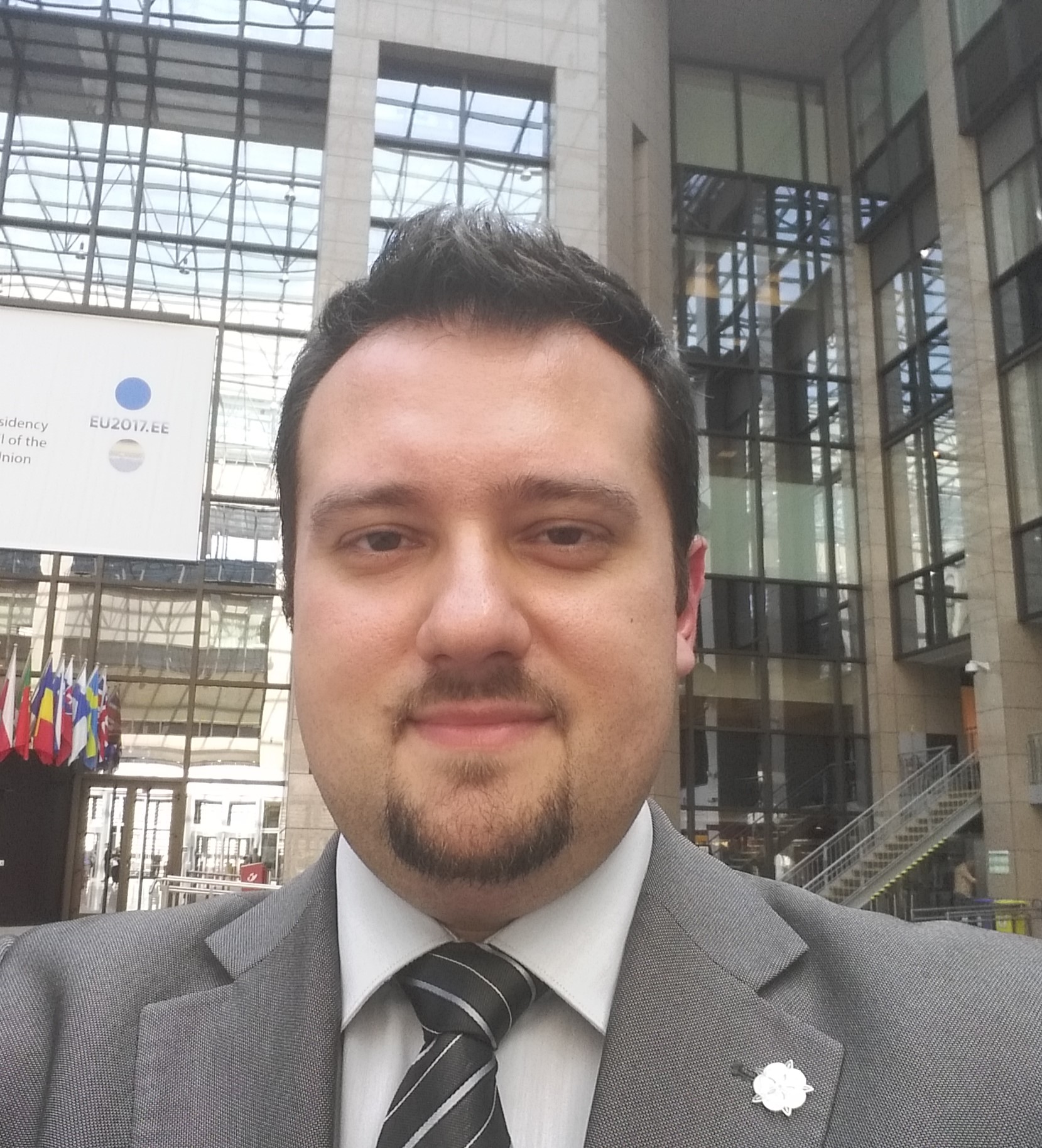 Dr Dimitrios Argyroulis
University of Sheffield & Dept of Politics

Media Experience

Dr Argyroulis has been interviewed by journalists working in various media. His comments appeared in The New York Times, the Sputnik News Agency, the Slovak daily Pravda and the BFM Radio of Malaysia.

Biography

Dr Argyroulis holds a PhD in Politics (Sheffield), an MA in Comparative Politics with distinction (York, UK) and a BA in International & European Studies (Piraeus, Greece). His doctoral thesis focused on the reform of European Economic Governance between 2010 and 2013. His research linked policy change to the evolution of Eurozone's "Sound Money" economic policy beliefs. To gain insights from the Eurozone decision-makers, he conducted several semi-structured interviews with members of the Economic and Financial Committee (EFC) and the ECOFIN. Dr Argyroulis was awarded the UACES/ James Madison Charitable Trust Scholarship 2017 in support of his fieldwork. During his doctoral studies, he was employed as a Seminar Tutor at the Department of Politics & International Relations of the University of Sheffield. In the past he worked as a Parliamentary Advisor at the Hellenic Parliament and completed a paid (Bluebook) traineeship at the European Commission's Secretariat-General. His current research interests include the impact of Ordoliberalism on the EMU after the financial crisis, the interaction of the European Semester with national budgetary processes, the establishment of the Recovery and Resilience Facility (Next Generation EU) and the revision of the Stability and Growth Pact after the pandemic.