Why European Studies?
By Hazel Stutz and Lucas Duncan
Bringing together scholars from across the social sciences and into humanities, European Studies is a highly interdisciplinary field that centres around the question of Europe and the European Union. Previously characterised as an 'area studies discipline' as it involved aspects of different European languages and cultures, the increased global profile of the European Union and its associated agencies has led to a development of more specific subject areas. For example, there are now courses focusing specifically on EU Law and politics. This breadth of specialisms mirrors the EU motto, highlighting the value of interdisciplinarity because 'the idea of Europe is united in diversity'.
The 'contemporary' part of European Studies is a key focus for UACES because it demonstrates the innovative and multifaceted outputs of current research in the field. This article will describe some of the benefits of study, as well as outlining important aspects to consider when choosing a course or career in European Studies.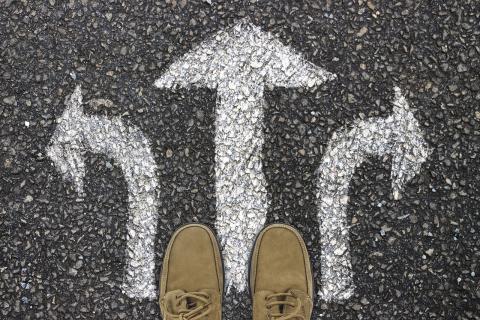 Image Credit: Geralt via Pixabay (#4610699)
4 Reasons to Pursue European Studies:
Whether you have experience as a student, or are new to European Studies, the breadth of the subject and the possibilities for research are far-reaching. Here are 4 reasons outlining why pursuing further study or a career in European Studies is important:
A Cause for Good
Developing an awareness of how the EU operates is crucial because it provides insight into the relationship between European Union nation states and the wider world. For example, across the globe EU policymaking is well renowned for its promotion of state-to-state cooperation. The mutual benefits experienced by many nation states are exemplified in EU innovation policy, which aims to turn research into new and better services, to remain competitive in the marketplace and improve people's quality of life. By developing a greater understanding of how the EU and European exchange functions, you can champion its message—that it is a global cause for good.

Careers
Another reason to pursue further study or research in European Studies is that it allows you to pursue a variety of careers, in the private or public sector. Although there are options to work in Brussels at EU agencies, there are also many roles at NGOs and charities. With a wide toolset, European Studies graduates have the flexibility to try out different career options, whether this be in law, politics, communications and journalism, trade, academia, or another discipline. This freedom is beneficial because it equips you with vital skills to seek out a career that works for you!
However, Brussels is not the only place to use your European Studies degree: there are approximately 140 European delegations across the globe where you could work on matters related to European issues.
The Future is Interdisciplinary
Global problems including climate change, refugee rights, and poverty are increasingly understood to be complex and multidimensional, requiring interdisciplinary solutions. Studying the EU or Europe requires a broad approach to problem solving, intrinsically involving Politics, History, International Relations (IR), Environmental and Health Science, Sociology, and so on. As employers become increasingly aware of the necessity of broad lateral thinkers, the importance of educational or professional experiences in European Studies grows in significance.
Breaking Barriers
The EU, despite its achievements, is criticised for its underlying, unequal power structures. Yet, studying the EU does not mean advocating for these norms to remain. Scholars are encouraged to adopt critical perspectives when analysing European issues, for example using decolonial lenses to highlight shortcomings in policy.
If you're hesitant to be an EU researcher because you're critical, don't let it stop you. You'll be surprised at how many like-minded academics there are, keen to collaborate on the type of research you're passionate about. For example, Euroscepticism is a common field of research.
There are also many funded research projects that support underrepresented students. For example, UACES's Diversity, Inclusion and Multidisciplinarity in European Studies (DIMES) project sought to improve the representation of BIPOC groups in academic research, to shift away from narrow Western perceptions of the EU. UACES invited scholars from around the globe, holding the closing conference in Pretoria, South Africa.
Further Considerations & Funding Your European Studies Degree
While the above reasons should provide some motivations to pursue European Studies for academic or professional purposes, you should also consider the more practical circumstances that might help or hinder you in your decision making.
Course Finder
If you have decided that you would like to further explore European Studies, visit the UACES course finder page to see a range of postgraduate and further study options. As stated, European Studies is highly interdisciplinary, and continues to grow, so there is a range of fields of study to choose from depending on your specialism—for example, law courses and LLMs, economics degrees or MScs and a wide variety of PhD programme options.
The list is not exhaustive, but it includes institutions from many countries both in Europe and across the world. In any case, make sure that if you find a programme you like, you have researched the type of visa you need (if necessary) before you decide to apply.
Funding & Part-time Opportunities (for study)
After you have researched any possible visa constraints which may affect your admittance to an academic programme, you must also think about the options available to fund your study. Look at the funding options that your own country might offer you, but don't stop there. UACES has collated a list of sources of funding for PhDs and postgraduate students if you are already advanced in your academic career. On this list there is a range of centrally located scholarships, but you may also wish to research scholarships available at the institutional and department level, as well as depending on your citizenship.
Be aware, according to the terms of your student visa, there may also be caps on how many hours you can work beside your study or research. As before, it is crucial that you take note of these aspects when choosing your course.
Institutional Research and Specialisms
When selecting which institution to study at, ensure that you choose a place which both suits your academic interests and provides a healthy environment that allows you to pursue your career aspirations. Certain universities have specific research outputs or networks that you may wish to join, others may be centrally located in major cities with connections to think tanks or other companies.
When deciding where to continue your study, make sure you are asking the right questions to university staff and previous students. For example: What are people's experiences with the careers department at this university? Are there flexible early-career opportunities nearby that I can pursue alongside my degree? Do I know anyone who has studied here to get some advice? These questions should all help you come closer to a decision for your future options. And certainly, look out for open days at the university of your choice, international career fairs or online webinars and calls. This helps to get insights from students and professors who can advise and support you with your choice.
Conclusion
There are absolute benefits to studying the EU or Europe beyond your bachelor's degree, from flexible career opportunities to fostering interdisciplinary skills and contributing to better a system on which millions of people rely. Despite these advantages, significant life choices require a lot of introspection, assessment of personal needs, and practical realities.
A degree or career in European Studies will look different depending on the specialism you choose - this is the real beauty of the field. There is no 'one size fits all' for a degree or a career, so make sure you've done your research before you make your decision. For further advice, take advantage of the UACES Resources page, Graduate Forum and events for further networking opportunities.