Diversity, Inclusion and Multidisciplinarity in European Studies
DIMES - A Jean Monnet Project
Aims
This project seeks to explore ways to increase diversity within the field of European Studies, in particular with regards to the ethnicity, disciplinary focus and geographical location of its participants.
Through a series of events, research collaborations and publications, the project aims to:
Improve the representation of BIPOC (black, indigenous, people of colour) academics within UACES and European studies more generally
Move away from the emphasis on Western European and North American academics towards greater inclusion for scholars from under-represented, even marginalised, geographies
Broaden the disciplinary focus of contemporary European Studies to include adjacent/related disciplines such as anthropology, human geography, cultural studies and sociology
Sign up here to be updated about the project, its events and its outputs. We will be announcing the dates for our first workshop soon.
Project Coordinators
Maria Garcia, University of Bath; Maxine David, Leiden University; Toni Haastrup, University of Stirling; Dickson Ajisafe, University of Pretoria; Frank Mattheis, Université libre de Bruxelles & University of Pretoria.
Call for Project Participants
We are looking for additional project participants to get more involved in DIMES (e.g. contributing to the project blog, speaking at workshops and events, contributing to publications, assisting the advisory board, representing the project at events). To express your interest, please sign up here.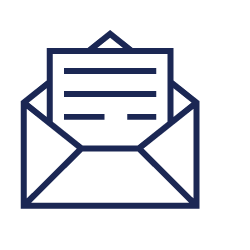 Mailing List
To get involved with DIMES and to be updated about our activities, join the mailing list. We expect to send 1-4 email updates per month. Sign up

Blog
Our DIMES blog contains the latest news and reflections from our coordinators and project participants.

Social Media
Connect on social media for updates and follow the hashtag #JeanMonnetDIMES. Follow @UACES Like @UACESeurope
Erasmus+ Programme
This project is supported by the Erasmus+ Programme of the European Union.

The European Commission's support for the production of this publication does not constitute an endorsement of the contents, which reflect the views only of the authors, and the Commission cannot be held responsible for any use which may be made of the information contained therein.