Cultural Activities in Lille
Things to do during the conference
Discover Lille
Historic Lille is renowned for superb French and Flemish architecture, fine art and sublime cuisine. Find some tips on what you can do in your free time during the conference below.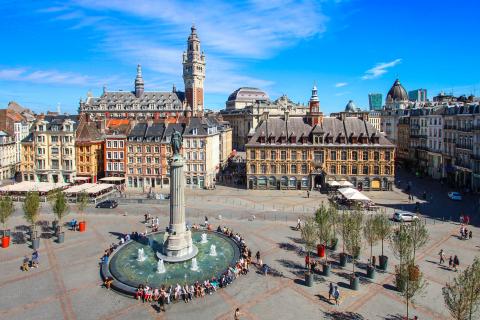 Attractions in Lille
Want to see some spots in Lille outside the conference? Scroll down and discover the 5 top attractions in Lille.
Lille Tourism
Vieille Bourse
The Vieille Bourse (Old stock exchange), built from 1652 to 1653, is undoubtedly the town's finest building.
This building is made up of 24 little houses around an arched courtyard. (From Lille Tourism)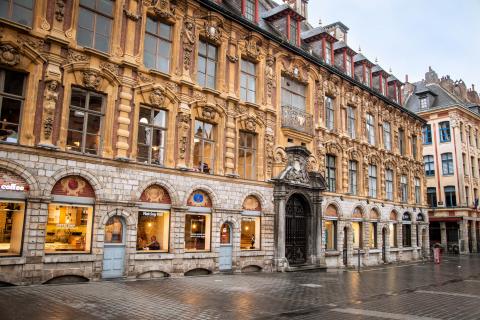 Palais des Beaux Arts
Lille's illustrious Fine Arts Museum claims France's second-largest collection after Paris' Musée du Louvre. Its cache of sublime 15th-20th-century paintings include works by Rubens, Van Dyck and Manet. Exquisite porcelain and faience (pottery), much of it of local provenance, is on the ground floor, while in the basement you'll find classical archaeology, medieval statuary and 18th-century scale models of the fortified cities of northern France and Belgium. (from Lonely Planet)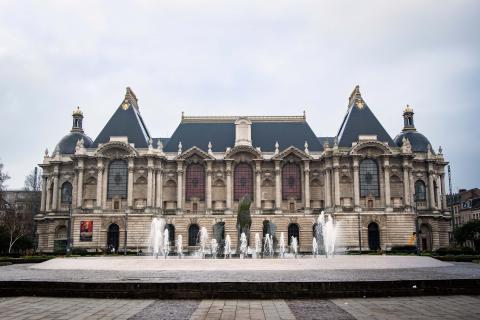 Maison Natale de Charles de Gaulle
The upper-middle-class house in which Charles de Gaulle was born in 1890 is now a museum presenting the French general and president in the context of his times, with an emphasis on his connection to French Flanders. Displays include de Gaulle's baptismal robe and some evocative newsreels. (From Lonely Planet)
Photo source: Maison natale du Général de Gaulle 9 rue Princesse à Lille under CC 3.0 from commons.wikipedia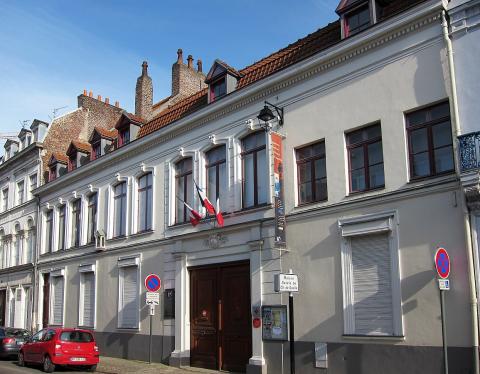 The Rihour Palace
Begun in 1453 by Philippe Le Bon, Duke of Burgundy, it is one of the rare reminders of the flamboyant gothic style in Lille. On the ground floor, the Salle des Gardes (Guards room). Upstairs, the Salle du Conclave (Conclave chamber) and the sacristy with the stained glass windows welcome events. (From Lille Tourism)
Photo: Velvet CC BY-SA 3.0 via Wikimedia Commons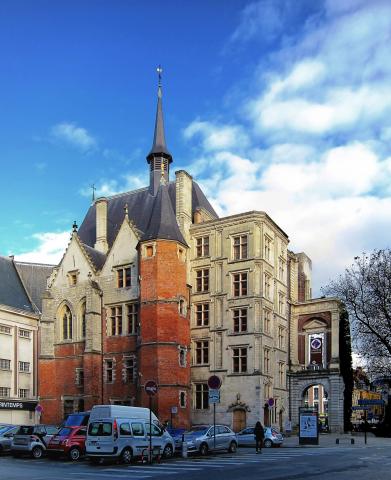 The Town Hall and its Belfry
Built from 1924 to 1932 by the architect Emile Dubuisson who was inspired by the triangular-gabled Flemish houses. Its 104 metres-high belfry is listed as a UNESCO World Heritage Site.

The belfry is open for visits from Tuesday to Sunday (except on January 1st, May 1st, December 25th) from 10am to 1pm and from 2pm to 5.30pm, booking essential.
More information about the belfry's visit.
(From Lille Tourism)
Where to eat
Some tips for where to find good spots for food and drinks after a conference day. Photo: Outdoor dining - pre-corona by Peter Hessels via Flickr
Pure
Not far from ESPOL, around 5 minutes by foot, is the restaurant Pure. A little higher but reasonably priced, the restaurant serves French dishes and wines. Typically French, they have a Carte du Jour with mains around 20-25€, and starters around 15€. Vegetarian options are often not advertised but available on request.
La Nouvelle Aventure
In the ethnically diverse, family-friendly quartier populaire Wazemmes you can find this Tripadvisor favourite La Nouvelle Aventure. It serves fish and meat but has a few vegetarian options, too. It's on the opposite site of the Marché de Wazemmes, a fresh French food market for cheese, fish and vegetables.
Prices range between 7-16€.
Happy F'eat
Happy F'eat is the first restaurant in Lille that is perfect for people with specific dietary requirements. The restaurant's objective is to serve healthy, dairy- and gluten-free food, made from regional and organic vegetables and ingredients. While serving meat and fish, the restaurant has always a couple of vegan options on their weekly menu. Prizes are reasonable, around 14-18€ for a main. Check their Facebook for the menu of the week.
It is close to Veux-Lille and 18 min by foot from ESPOL.
Backhouse Lille
A bus ride away (or 30min by foot) you can find the French gastropoub Backhouse Lille, located in the old city of Lille. They serve sharing platters but also main platters which are about 15-20€. A good selection of wines and cocktails are served besides food. Vegetarian options are limited but available.
La Fossetta
Close to Rihour and the main train station Lille Flandres is the vegetarian-friendly, Italian pizzeria La Fossetta. Prize range is around 15€ for a pizza with a rustic atmosphere. It is said to be popular and often busy, so arriving outside rush hour is recommended.