UACES Annual Conference 2022
5-8 September 2022
Our 52nd Annual Conference
The conference will be a wonderful opportunity to meet colleagues and other academics in the historic city of Lille and to reunite with UACES colleagues in person for the first time in many months to discuss topics related to European Studies and Europe.
This year UACES will be offering the main conference as an in-person event. We will also be running a one-day virtual event on Thursday 8 September, to enable those who cannot travel to Lille to participate and present their work.
There will be two separate registrations on offer – tickets for the virtual event will give you access to the one-day virtual conference as well as to livestreams of the plenary sessions in Lille. In-Person tickets will give you access to both the in-person and virtual events.
On submitting their paper, participants will be expected to indicate whether they wish to present in-person or virtually. Panels for these events will be timetabled separately and as such, UACES can only accept a change to/from in-person to virtual participation if requested before 31 May 2022. We cannot guarantee any requests to change made after this date except in instances where self-isolation or travel bans are imposed requiring virtual participation.
UACES expects all conference participants to adhere to local covid guidance at the time of the event.
CfP open soon
All papergivers, chairs and panel organisers need to register for the conference, simply log in with your ConfTool credentials to register. Registration is also open for audience members who would like to listen to a range of panels. If you are not a paper-giver, please create a ConfTool account.
Create an account
Create a new ConfTool account for UACES 2022.
Guidelines and FAQs
There are different price rates, depending on your membership and professional level. Find the list in the FAQs or on Conftool. Please read the terms, conditions and cancellation policy before registering.
Guidelines & FAQs
Read carefully before registration.
About ESPOL
The European School of Political and Social Sciences is a multilingual and multicultural school located in Lille, and a member institution of Lille Catholic University. ESPOL offers an interdisciplinary curriculum focused on political careers and international relations. Opened in 2012, ESPOL is dedicated to the study and research of political and social sciences and is directed to students intending to work in politics and Europe.
ESPOL Website
Lille

Lille's Historic Architecture
Lille's historic district is a delight, with restored bourgeois houses on cobblestone streets. The baroque architecture dates back to the 17th and 18th centuries.
Photo: © Production Perig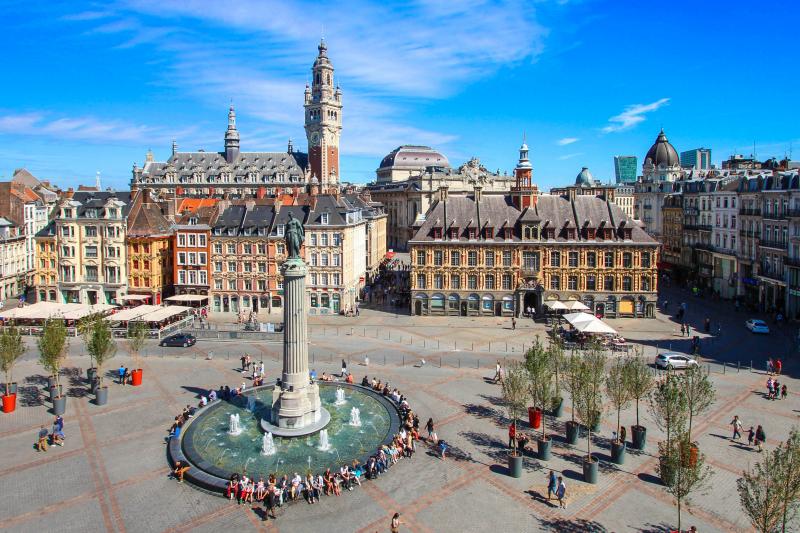 Grand Place
The Lillois' favourite meeting place offers an interesting view of the architecture from the 17th to the 20th century.
Photo: © Production Perig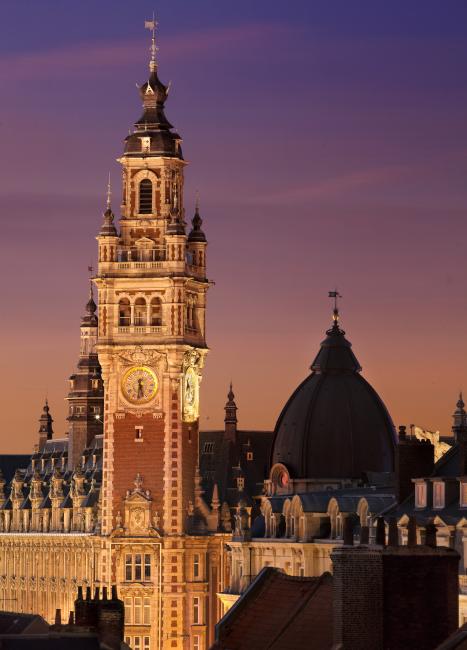 The Chamber of Commerce building
Designed by architect Louis-Marie Cordonnier and built between 1910 and 1921 in neo-Flemish style, Lille's landmark Chamber of Commerce building is crowned by a 76m-high spire adorned with a gilded clock.
Photo: © Production Perig
Key dates
Find an overview of key dates from CfP, decision making to conference dates.
27 October 2021
CfP opens
23 January 2022
Call for Paper deadline
May 2022
Early Registrations open
July 2022
Registration Deadline
Mid August 2022
Cancellation Deadline
5 - 7 September 2021
Conference