Cultural Activities in Belfast
Things to do during the conference
Discover Belfast
In Belfast, you'll find fascinating walking, bus and taxi tours, cultural escapes, scientific exhibitions and literary inspirations. Not to mention the superb shopping and beautiful landmarks.
Take a look at Visit Belfast and also have a look at their special offers for conference delegates.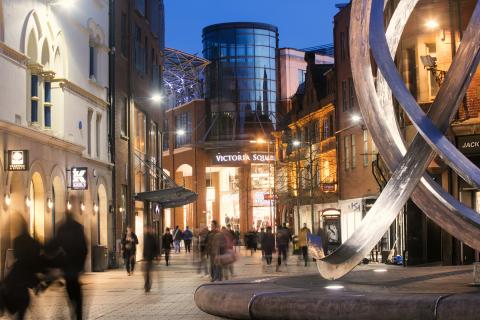 Attractions in Belfast
Want to see some spots in Belfast outside the conference? Scroll down and discover the top attractions in Belfast.
Visit Belfast
Find more on our sponsor's website
Ulster Museum
As Northern Ireland's treasure house of the past and the present, the Ulster Museum is home to a rich collection of art, history and natural sciences and is free to all visitors. Delve into the history of the people of the north of Ireland from earliest times to the present day, get face to face with dinosaurs and up close to the famous ancient Egyptian mummy, Takabuti and learn about how she came to arrive in Belfast in 1834.
Dome at Victoria Square
Rising high above the city's skyline, the Dome at Victoria Square boasts 360 degree views across Belfast.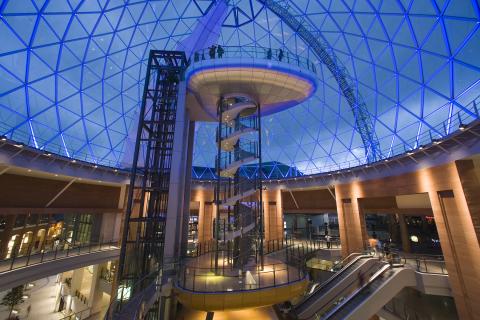 Titanic Belfast
Titanic Belfast is the world's largest Titanic visitor experience and a must-see on any visit to Belfast and Northern Ireland.
Titanic Belfast, named the World's Leading Tourist Attraction at the prestigious World Travel Awards in 2016, is located beside the Titanic Slipways, the Harland and Wolff Drawing Offices and Hamilton Graving Dock, the very place where Titanic was designed, built and launched in 1911.

Titanic Belfast tells the story of the Titanic, from her conception in Belfast in the early 1900s, through her construction and launch, to its maiden voyage and subsequent place in history.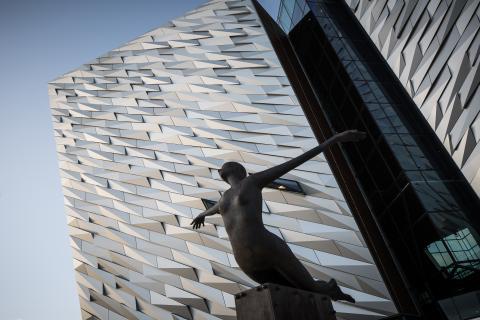 Linen Quarter
The historic Linen Quarter is rapidly becoming one of the most vibrant, must visit areas of the city, with 40 cafés, bars and restaurants, a dozen hotels, and three major music venues.
Located behind Belfast City Hall, the Linen Quarter was once the headquarters of Ireland's global linen industry. Tourists can still admire the beautiful red brick warehouses, now home to international businesses or award-winning restaurants.

Key attractions include the Crown Bar, Grand Opera House, Ulster Hall, and St Malachy's Church. Take a walk to enjoy the ambience and stop for some top-quality coffee and cuisine.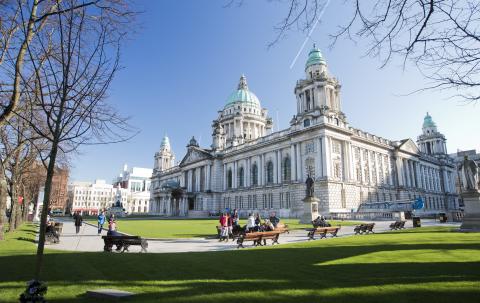 Botanic Gardens
Botanic Gardens was established in 1828 by the Belfast Botanic and Horticultural Society, in response to public interest in horticulture and botany.

Originally known as the Belfast Botanic Garden, the site contained exotic tree species and impressive plant collections from the southern hemisphere, many of which can still be seen in the park.

Today, the park is popular with residents, students and visitors and is an important venue for concerts, festivals and other events. It is home to the Palm House and the Tropical Ravine.