UACES Annual Conference 2023
3-6 September 2023, and 11 September virtually
The 53rd European Studies Conference
Join us in Belfast in 2023 to meet colleagues and other academics in the field of contemporary European studies at Queen's University Belfast (QUB). We're delighted to finally be travelling to Belfast, after having to cancel our conference there in 2020 and we're looking forward to seeing our members, new and old next year.
The conference will take place from 3-6 September 2023, with a virtual day being held on 11 September.
Registrations are open!
CfP is now closed but you can still register as an audience participant. Paper-givers can register now. You should have received your paper acceptance via email. Can't attend in person? We offer an online day on 11 September.
Register
Guidelines and FAQs
There are different price rates, depending on your membership and professional level. Find the list in the FAQs or on Conftool. Please read the terms, conditions and cancellation policy before registering.
Guidelines & FAQs
Read carefully before registration.
The Location
The conference will take place at the Peter Foggatt Centre (2) and the Law Building (3).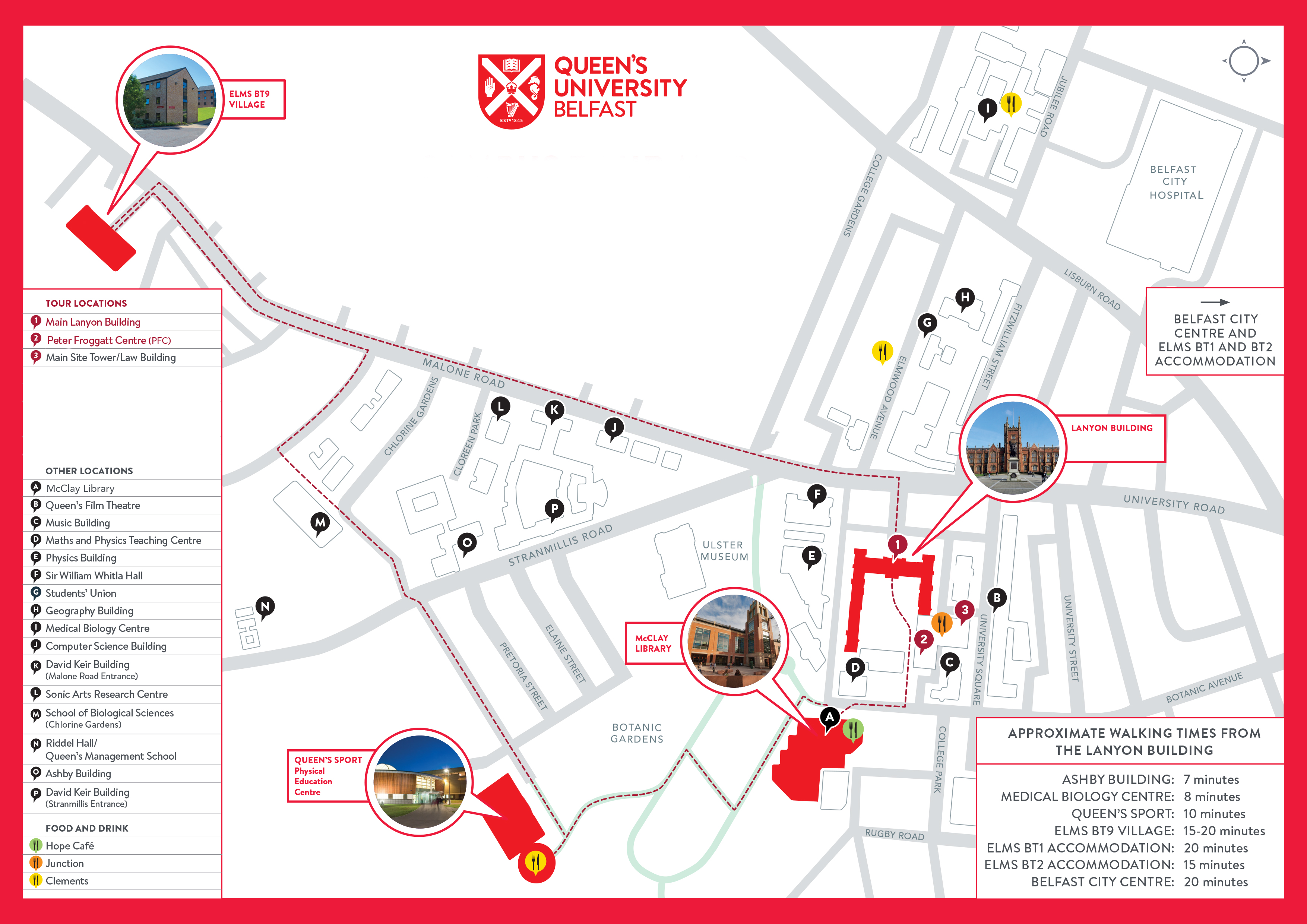 Conference Dinner
The conference dinner is a great opportunity to meet colleagues in a relaxed atmosphere. We award the UACES Lifetime Achievement Award as well as the Best Book Prize and Best PhD Thesis Prize after a 3-course menu. The Drawing Office One at the Titanic Hotel Belfast is confirmed as our venue for the #UACES2023 conference dinner.
Register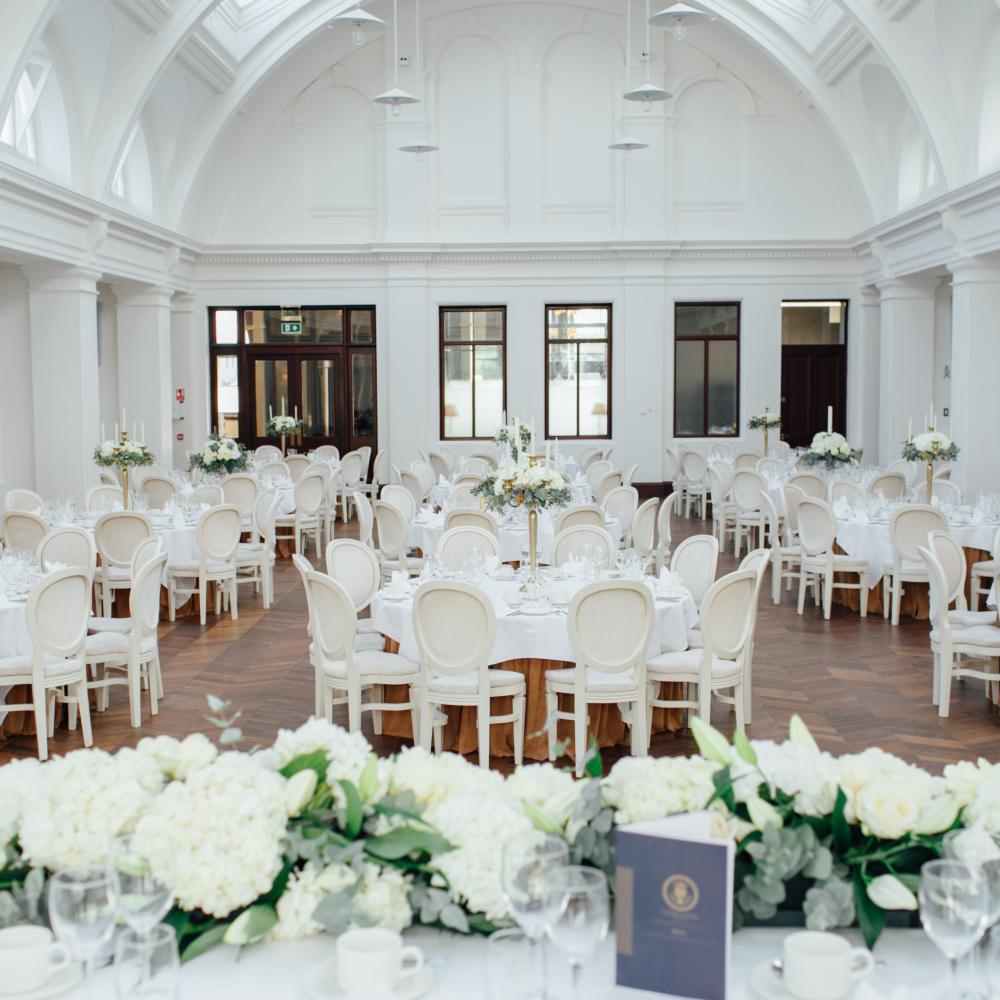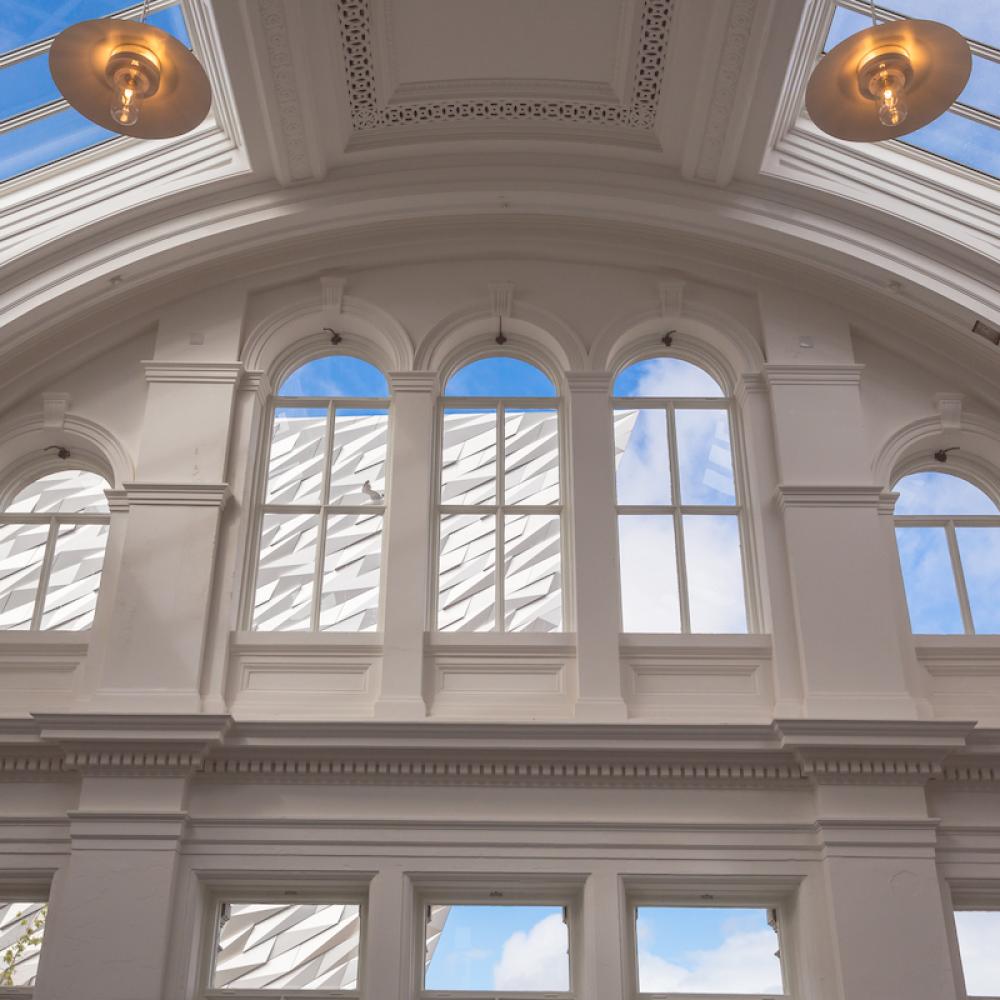 Drinks Reception
We will welcome you to the Belfast City Hall for our drinks reception.
Meet your colleagues, friends and the UACES community on 4th September 2023.
Every year, participants come together for a casual chat and catch-up.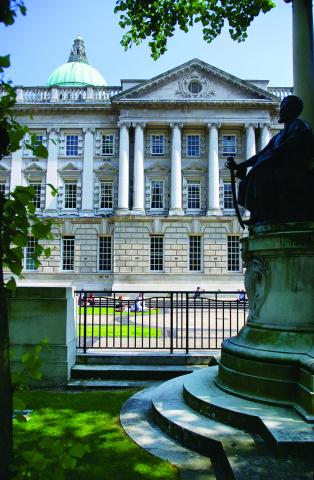 Meet the Publishers
Make use of the opportunity to meet academic publishers! Every year, we welcome a number of publishers to our conference who are there to give advice about anything related to publishing. Among others, we host known publishers like Routledge, Wiley, and Palgrave.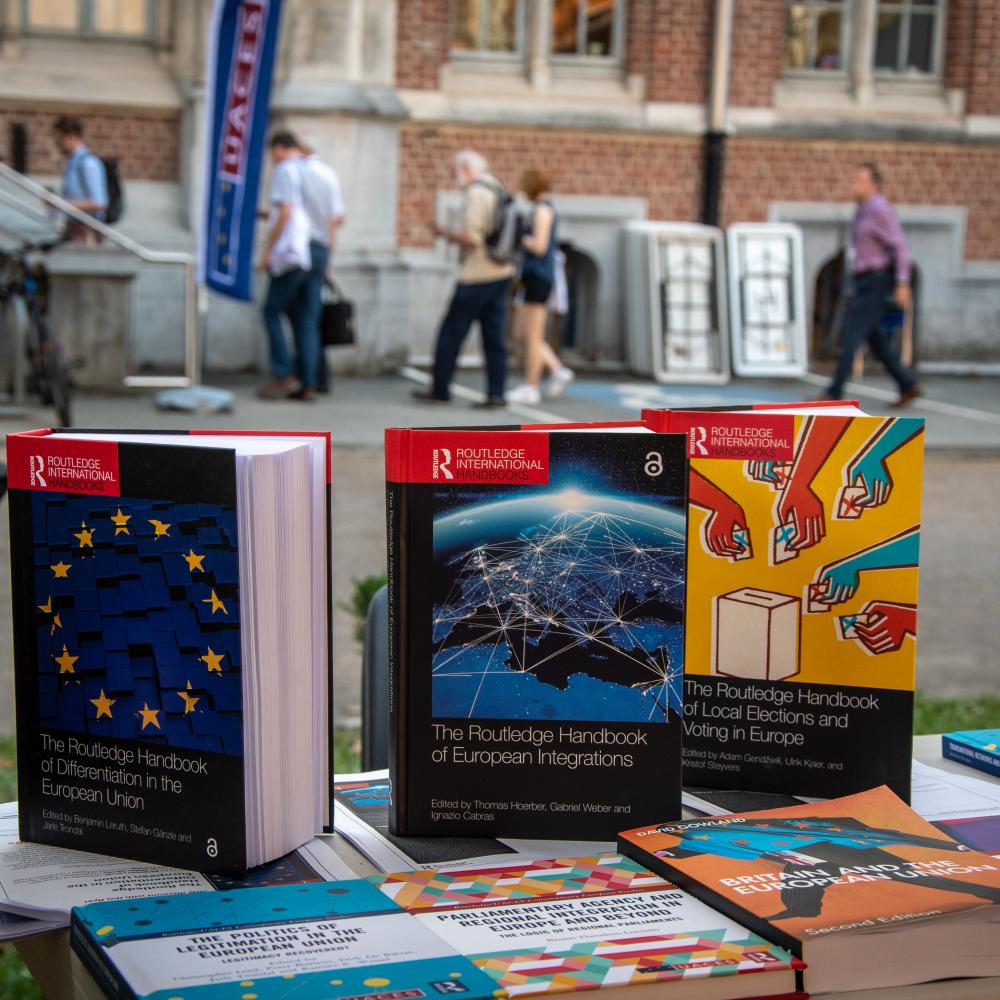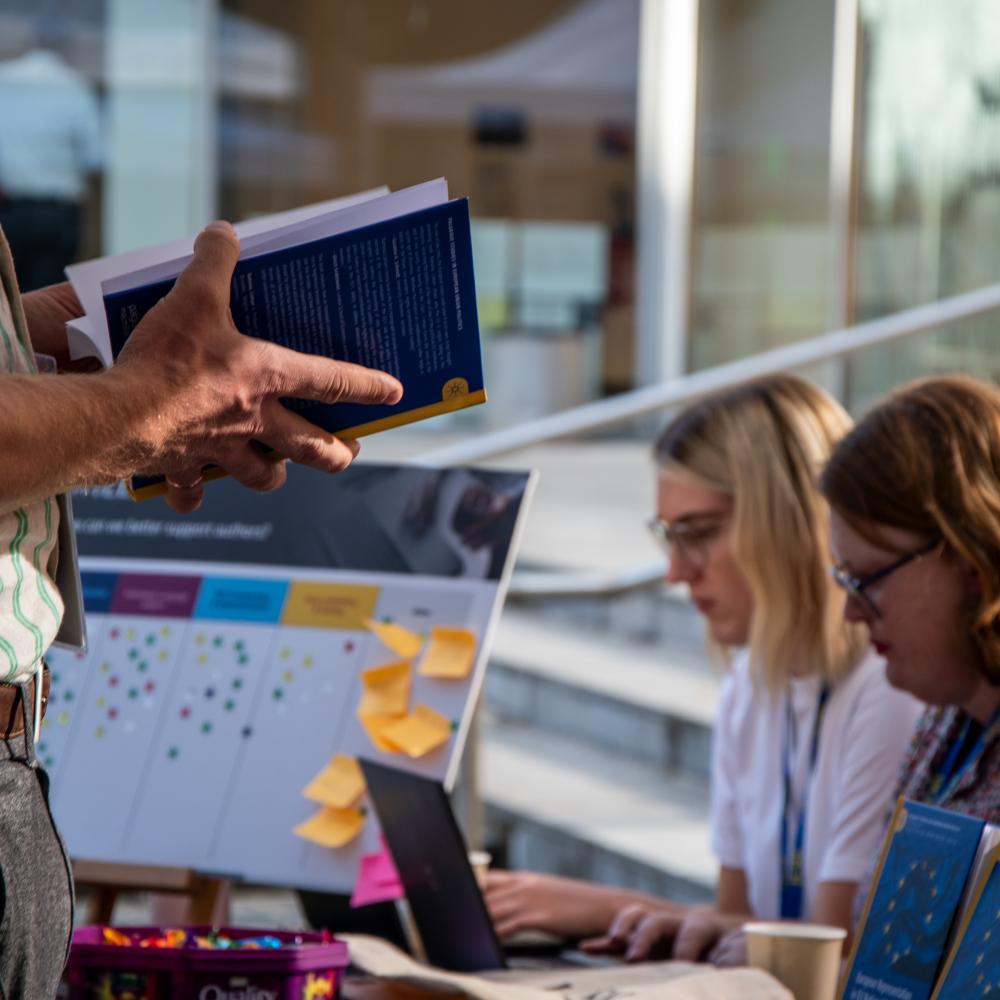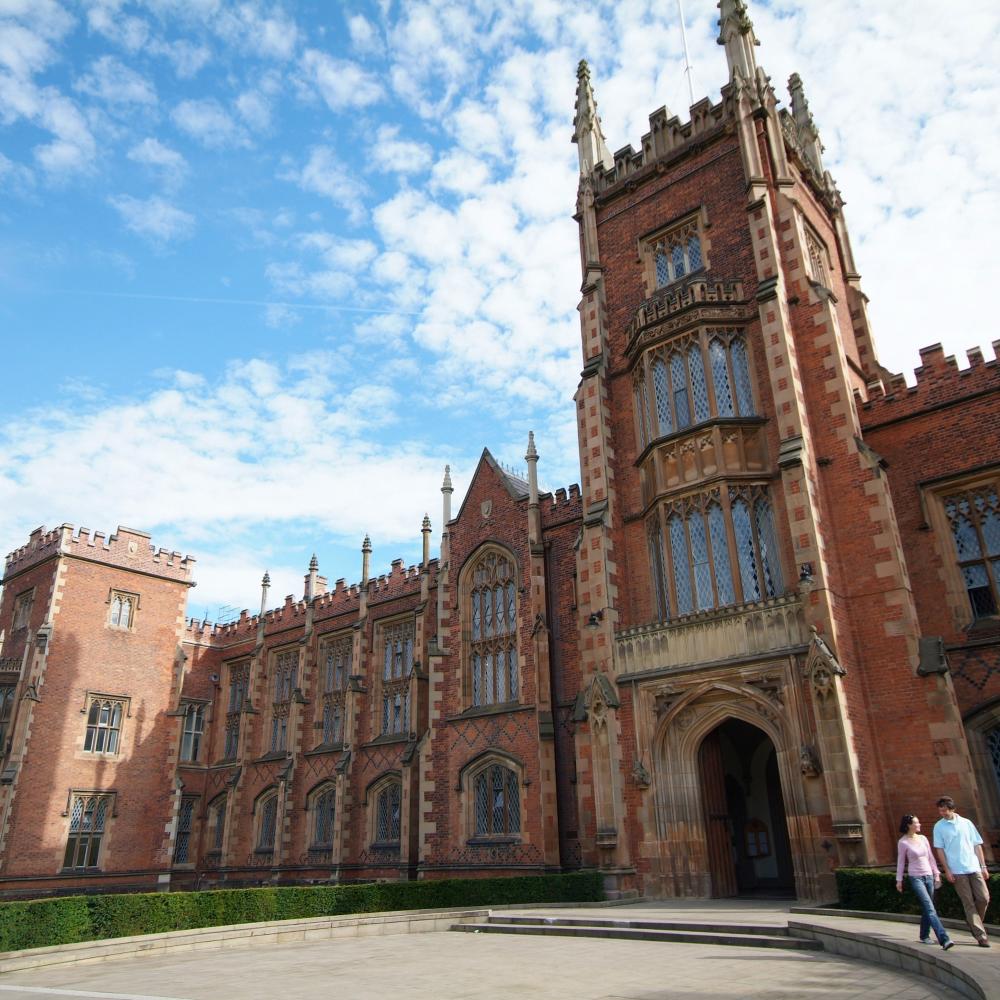 About QUB
Queen's University Belfast (QUB) is recognised as one of the UK's leading research-intensive universities and has a global reputation for excellence. Queen's is at the heart of Belfast's culture, as well as its art and social scenes - the perfect location for a conference.
Learn more
Belfast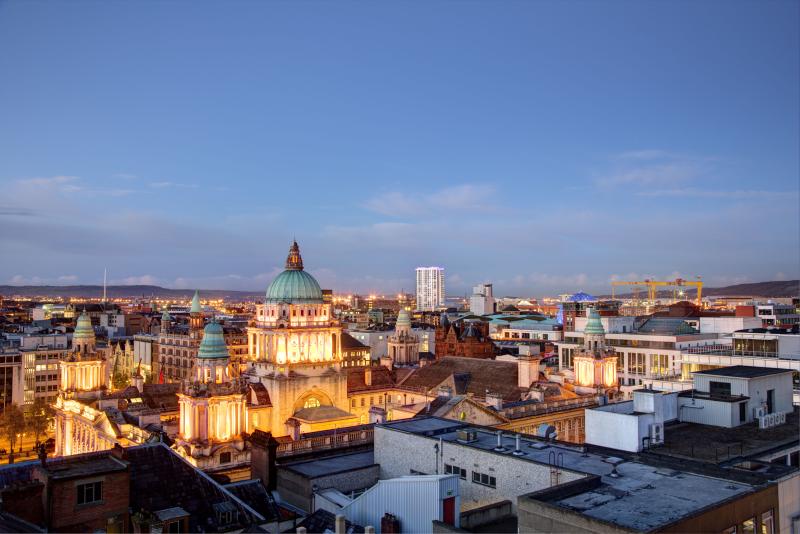 Belfast
Do you know what Belfast's symbol is? Discover more facts about Belfast's history, maritime heritage, culture and more with some Belfast facts. Swipe through the gallery to see them.
Photos: Tourism Northern Ireland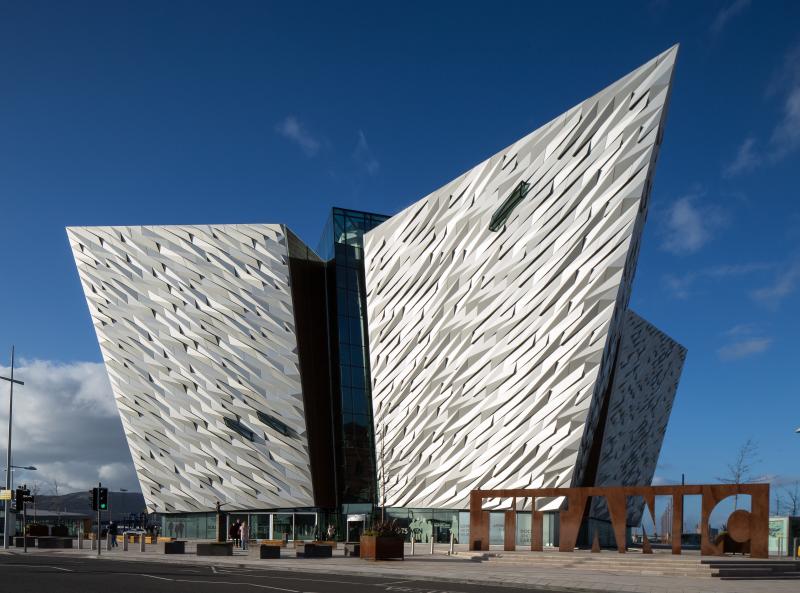 Titanic Belfast
Belfast was the birthplace of the RMS Titanic. The Titanic Belfast is the world's largest Titanic visitor experience and a must-see on any visit to Belfast and Northern Ireland. The self-guided Titanic Experience extends over nine interpretive and interactive galleries, which explore the sights, sounds, smells and stories of RMS Titanic, as well as the city and people who made her.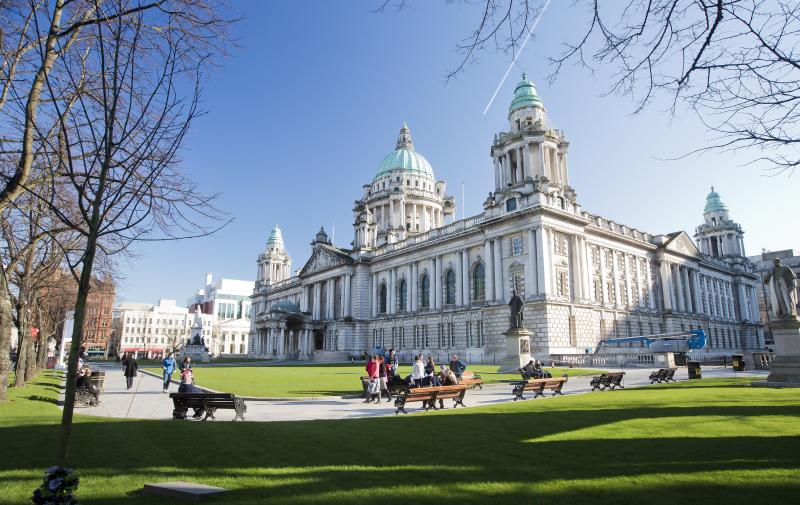 Belfast City Hall
The new City Hall was designed by Alfred Brumwell Thomas in the Baroque Revival style and constructed in Portland stone. The incredible building cost £369,000 to complete, the equivalent around 128 million pounds today but remains an extraordinary beacon of success and civic pride for Belfast.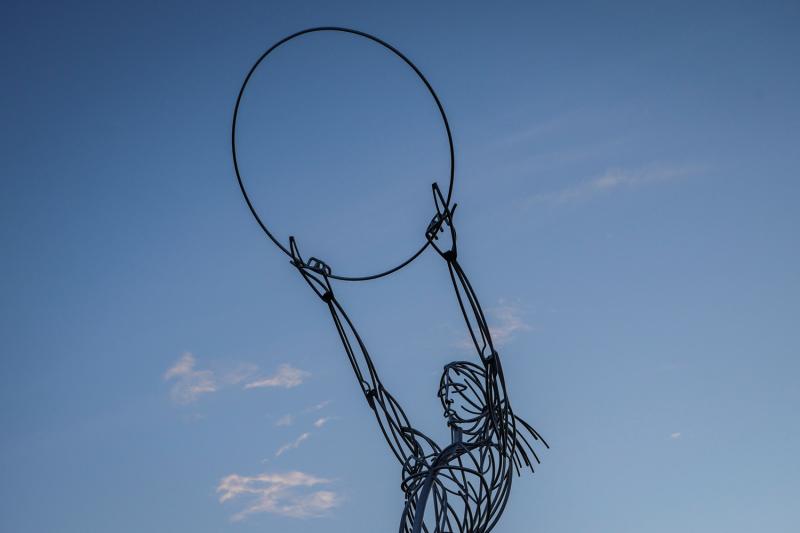 The Beacon of Hope
With a nickname like 'Nuala with the Hula', the Beacon of Hope sculpture might feel authentically Belfast. But the public art piece was actually based on Thanksgiving Square in Dallas, Texas – a landscaped public park in the heart of the city that features a non-denominational chapel, public art and green space.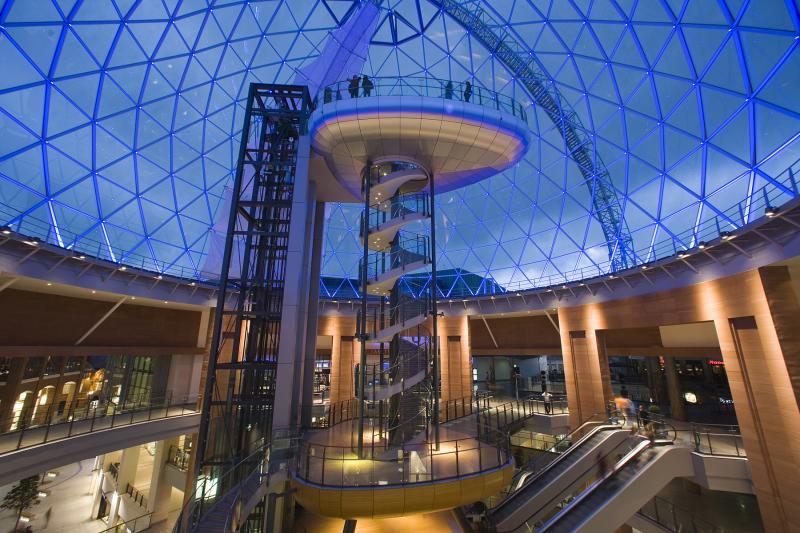 Dome at Victoria Square
Rising high above the city's skyline, the Dome at Victoria Square boasts 360 degree views across Belfast.
Themed Tracks
For the first time, UACES delegates can choose to submit their proposals via Themed Tracks. Track themes include (but are not limited to): Ukraine; Rule of Law; Small States; Ireland and the EU; decentring, decolonising and diversifying European Studies; Trade; Health, and the Environment. If your work does not fit within the parameters of the themed tracks, please select the Open submission track - we want to be as inclusive as possible and will welcome papers and panels on any area of European Studies.
Conference Costs
There are different price rates, depending on your membership and professional level. We will issue a rebate of the difference in price to anyone who becomes a UACES member within 10 days of registering for the conference at a non-member rate.
Early bird rates end 31 May 2023.
EARLY Members Rate (for Individual and Affiliate Members)
EARLY Career Non-Member Rate
EARLY PhD/Student Member Rate
EARLY PhD/Student Non-Member Rate
STANDARD Member Rate (for Individual and Affiliate Members)
STANDARD Early Career Member Rate
STANDARD Early Career Non-Member Rate
STANDARD PhD/Student Member Rate
STANDARD PhD/Student Non-Member Rate
Costs for the virtual day
The virtual rate gives you access to the virtual stream taking place on 11 September.
Individual, Affiliate Member
Non-Member (Individual, Affiliate)