Should I Do a PhD?
By Zoey Soh
Embarking on a PhD is a serious decision and there are many factors that should be considered. This article details some of these concerns and the reasons why researchers still decide to pursue a PhD.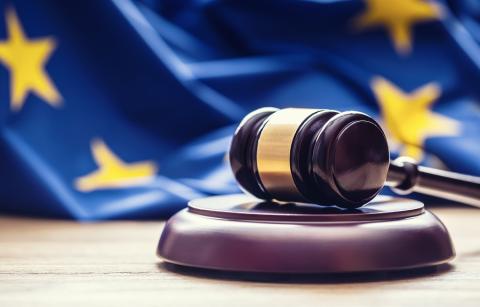 For those that know that academia is their calling, doing a PhD is the natural next step in their academic journey. While pursuing a PhD enables researchers to contribute to a field that they are passionate about, concerns about relevance to career goals and finances make many unsure about whether it is the best path for them.
Below we have detailed some common concerns people have before doing a PhD.
Is a PhD relevant to my career aspiration?
Obtaining a PhD is a necessity for a career in academia. However, research by the Higher Education Policy Institute (HEPI) in the UK found that only 30% of PhD holders continued in academia after their degree. Out of those who went to work in industry, just over half ended up in a research-related role.
Though a PhD is most relevant for a career in academia, the skills gained from doing a PhD makes it incredibly relevant for a non-research related role in industry. Skills gained from undertaking rigorous research as part of a doctoral course include critical thinking and complex solving, which are transferrable skills that are highly sought after outside of academia. This also means that PhD holders are capable to work in areas unrelated to their PhD as their skills would still be relevant. When working outside of academia, doing a PhD will eventually bring financial returns; research from Canada and the United States found that those with doctoral degrees typically earn more than those with a master's or bachelor's degree.
What are the financial concerns of doing a PhD?
It is important to consider the opportunity cost of doing a PhD. On average, a PhD takes four years to complete in the UK and 6 years elsewhere in the EU, but it can often take longer. Instead of doing a PhD, someone could be taking this time to complete professional courses and gain accreditation that would be more relevant for their career.
The financial cost of doing a PhD must also be considered, though this can be offset by finding a scholarship or studentship to fund your PhD. However, without funding, a PhD costs around £4,000 per year for a local student, while international students would have to pay around £18,000 per year in the UK. In other European countries, completing a PhD is much more affordable and some countries provide opportunities to do so without charging a fee.
Why do people do PhDs?
Despite concerns about career relevance and financing, many still choose to undertake a PhD and believe it to be a crucial point in their personal and career life.
For those not worried about missing out on a career outside of academia, Catarina M. Liberato, UACES member and PhD Candidate at the University of Kent, found that actively building a diverse CV during her PhD helped her to overcome her worries. Enhancing a CV can include building transferable skills, like programming and languages, that are applicable to industry roles.
Financial worries can also be reduced by obtaining PhD funding. As Carlos Bravo, UACES member and postdoctoral fellow at Hebrew University, advised, obtaining funding for a PhD should be a priority as your PhD experience can be improved drastically without constant financial worries.
Though it certainly has other applications, a PhD's main purpose is to prepare you for academic work in the future. For Carlos, he was sure that he wanted to better understand the world. To him, it was a privilege to have a job as an academic that essentially involved reading and learning more about the world.
Doing a PhD is a big decision that shouldn't be taken lightly. It has its downsides and is certainly not for everyone. However, if you truly love what you study and enjoy the research process, it is a highly rewarding experience that enables you to learn and contribute meaningfully. If you have decided you want to pursue a PhD and are looking for more tips, have a look at our tips, too.