Open Access Journals: The Key to Research Impact?
By Hazel Stutz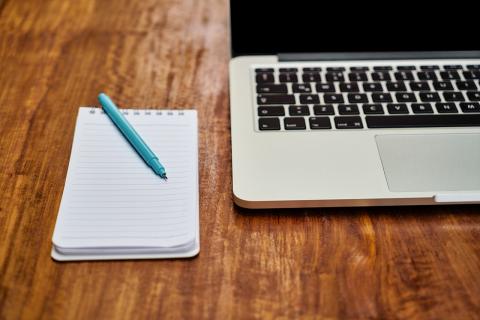 Image Credit: Engin_Akyurt via pixabay.com (#3047435)
What is Open Access?
According to Springer, open access (OA) refers to the 'free and immediate online availability of research outputs... and the right to use these outputs fully in the digital environment'. This means it allows everyone free access to read, download, copy, distribute, and use research articles. Typically taking the form of journal articles, there are various grades of open access research which each follow different licensing agreements.
For example, under UACES's publishing partner Wiley's access options, there are possibilities for Gold or Green Open Access. While the former incurs an 'Article Publication Charge' ('a charge which ensures that the article is immediately free and accessible'), the Green Open Access has no fee to publish research. However, there are various trade-offs associated with the varying degrees of open access, all of which must be considered before submitting research to be published.
Why is Open Access Important?
Besides fitting within the European Commission's framework for research innovation and impact, open access is beneficial as it engages new actors in academic discussions. By opening the access to research, researchers can build upon existing knowledge without limitation, as well as help industries, policymakers, and professionals working in other sectors access relevant research so that their work can benefit from findings and data.
Open access fosters the sharing of knowledge and interdisciplinary research. It gives access to people in lower-income countries who wouldn't necessarily be able to afford expensive subscriptions. Articles that are Open Access also tend to perform better compared to those behind paywalls: according to Wiley's analysis, OA articles received 3.6 times more views and 1.6 times more citations than subscription articles. For early-career researchers or established professionals, publishing in an open access journal allows cutting-edge research to be shared among the academic community and beyond.
Challenges to Open Access
However, there are other aspects which must be considered when deciding whether to publish open access. Firstly, there are complex issues related to copyright, indexing and credibility. It is crucial that the researcher knows and trusts the open access journal and publisher before deciding to publish through them.
Additionally, publishing through open access can be expensive as it requires alternative funding to cover the cost of article processing charges (APCs), or 'the fee paid to the publisher to make an article freely available online'. These charges can be a barrier for researchers with limited resources as they may have to finance their own research or find a funding source.
Pathways to Funding for Open Access Publishing: Transformative Agreements
Evidently the high cost of publishing open access can be off-putting to researchers, yet there are various funding opportunities available to promote articles which are freely available to the wider academic community. One option is to take advantage of the programmes research institutions and universities have in place through transformative agreements, which refer to 'contracts negotiated between institutions and publishers that transform the business model underlying scholarly publishing towards a fully open access model'. These transformative agreements may also apply to national consortia who fund research, like Jisc, but vary depending on the country.
For research funded by Jisc in the UK there is a stepped transition for Wiley-published articles: there is 'either a capped amount of revenue for the migration to open access per year, or a capped number of articles that can be published open access during the same year'. However, the Wiley-Projekt DEAL between Germany's leading consortia and the publisher is a full and immediate transition, meaning that 'researchers are able to access all content published in Wiley journals and there is an uncapped number of articles that can be published open access'. There may also be different conditions for publishing open access for large scale funding projects: Horizon Europe, for example, promotes open access as a 'modus operandi for all researchers'.
Open Access Journals: Hybrid or Complete Open Access
Finally, depending on whether a journal is completely open access or hybrid with some articles freely available, the conditions of the transformative agreement will vary. For example, the UACES flagship Journal of Common Market Studies (JCMS) is a high-impact hybrid journal with many articles freely available to read. With the benefits of open access articles detailed above, publishing in JCMS offers even more scope for your article to be discovered, read and cited.
To check whether a journal is open access, the Journal Checker tool is a useful website to check if your research is eligible to be published in an open access journal, according to your funder's conditions. This tool must be approached with caution, however, as it only identifies OA journals with more than 10 articles published, thereby excluding new journals from the list.
How does UACES support Open Access Publishing?
UACES has a history of supporting open access publishing: previously UACES published the Journal of Contemporary European Research journal (JCER), an interdisciplinary, open-access, online academic journal in the field of contemporary European Studies. In early 2023, UACES launched a brand-new journal– Contemporary European Politics (CEP) – in collaboration with Wiley.
As a gold-level, fully open access journal, CEP aims to 'promote original research and insightful debate in contemporary European politics by publishing academic articles, research comments and policy analysis and book reviews covering European politics both within and beyond the European Union.' We are currently welcoming submissions! For updates on new publications, be sure to follow our CEP Twitter account.