How to get to Maastricht
Travel tips
Travelling to Maastricht
Maastricht is located in the south of the Netherlands, surrounded by Belgium and Germany. It is easy to get there by train to Centraal Station Maastricht from bigger cities like Brussels and Cologne, but it also has its own airport, Maastricht Aachen Airport.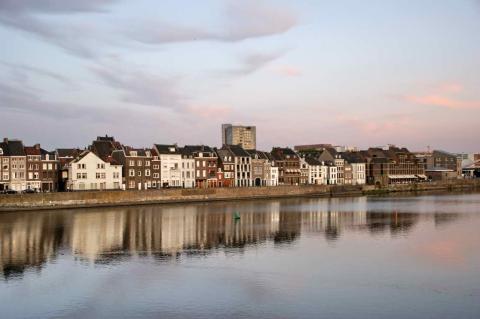 By Plane
You can take an international flight to Maastricht. There are several airports that are easily reachable from Maastricht. These include Maastricht-Aachen Airport, Eindhoven Airport, and several other airports located nearby in Belgium.
By Bus
Arriva provides the public bus transport in Limburg and makes sure that you travel comfortably from, to, and in Maastricht. There are bus stations located near to your final destination where you can disembark. The buses from De Lijn and TEC can also be used to travel to and from Belgium.
You can also travel around the Euregio easily by bus. Flixbus is a good provider to find your best connection. They operate bus services from the Netherlands to many international destinations such as Amsterdam, Brussels, Dortmund, London, Paris, Luxembourg, Prague, Berlin, Warschau, Sarajevo and Bucharest.
How to get to FASoS
The nearest bus stop is Kommel and Helmstraat (Bus 7), Koningin Emmaplein (Bus 1, 2, 3, 5, 6, 9, 10, 12, 20a, 48, 62) and Maastricht, Markt (Bus 4). You can also reach the faculty in 25min by foot from the main train station and 10 min by foot from Maastricht University.
Show on maps
Getting around Maastricht
You can catch the bus from anywhere in the region to travel quickly and easily to the city centre of Maastricht. Find more about the lines here. Tickets can be purchased by using a public transport pass ('OV-chipkaart') or directly from the bus driver.