RELATE Seminar #2 - Prof. Kurki
Seminar
Relationality, Communities & Multispecies
Second Relational Universe (RELATE) Research Network Discussion Event.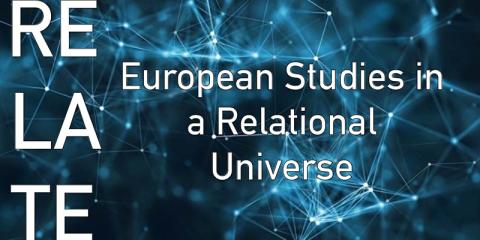 Prof Kurki's work focuses on how we think about the world and the differences in how we see and 'read' what is going on around us. In her talk, entitled 'Relationality, Communities and Multispecies Politics', she will discuss the many ways through which relational theories challenge how we understand and work with relations in International Relations (IR) scholarship.
We are looking forward to seeing you on Wednesday 15 June 2022 at 15.00 (BST) / 16.00 (CEST). An invitation with the Zoom link and access information will be sent a day before the event.
Please note: our reading group on 11 May is going to discuss Milja Kurki´s work. More info here: https://bit.ly/3rRPFK7
About RELATE:
RELATE (European Studies in a Relational Universe) is a UACES Research Network whose goal is to bring social relational approaches – particularly practice theory, network theory and pragmatism - into the mainstream of European and EU studies. Our seminars, conference contributions, reading group and other events aim to foster a supportive community of like-minded scholars and establish a methodologically rigorous research agenda for the application of these approaches to the study of contemporary issues in European politics.