RELATE Reading Group Session 2
Roundtable
How to adopt a relational approach
2nd RELATE UACES reading group session: How to adopt a relational approach?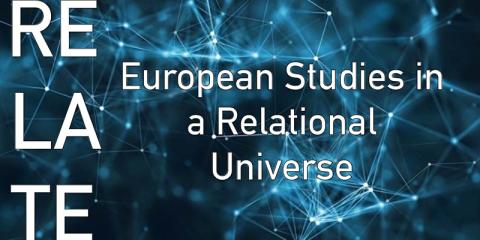 RELATE (European Studies in a Relational Universe) is a UACES Research Network with the primary goal to bring social relational approaches into the mainstream of European and EU studies. Reading groups are one way in which we aim to foster a supportive community of like-minded scholars and establish a research agenda for applying these approaches to the study of contemporary issues in European politics.
The second reading group session on 22 June, will revolve around the following question: How to adopt a relational approach?
Tapping into recent debates, and complementing the discussion during our 2nd discussion event with Prof. Milja Kurki, we suggest participants to read one or more of following articles before joining the reading group session:
Lee Ann Fujii (2017): What is relational interviewing. Chapter 1 in: Interviewing in Social Science Research. A Relational Approach. Routledge: https://doi.org/10.4324/9780203756065
Social network analysis text - tbc
Practice Theory text - tbc
We will be in touch a few days before the event with more details and the link to the online meeting.
In case of questions or suggestions for future reading group themes, please get in touch with the RELATE activity coordinators Sharon Lecocq (sharon.lecocq@kuleuven.be) and Heidi Maurer (heidrun.maurer@donau-uni.ac.at).