Europe's Coming of Age
Book launch
Launch of Loukas Tsoukalis' New Book
In this book, one of the world's leading authorities on Europe provides a lucid and wide-ranging appraisal of contemporary European affairs - of how the EU became what it is today and the key challenges it faces. These include foreign security, a stronger euro, green economies, and the search for democracy beyond the nation state. In Tsoukalis' view, what is at stake is whether the EU can exercise effective political power in a multipolar, highly asymmetrical and increasingly unstable world, and whether it can find a workable relationship between global markets and domestic social contracts.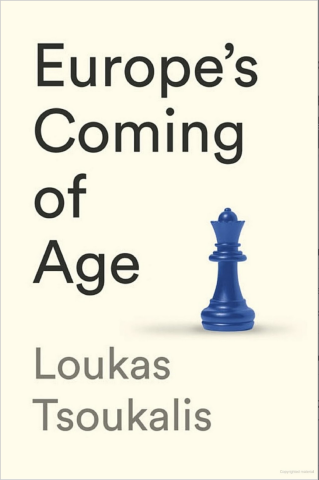 This bold and ambitious book, based on extensive experience of European affairs, will be of value to anyone interested in Europe and its future as well as anyone concerned with the great political challenges of our time.
Meet our speakers and chair
Loukas Tsoukalis is Professor at the Paris School of International Affairs (Sciences Po), and Emeritus Professor of the University of Athens. He is also President of the Board of the Hellenic Foundation for European and Foreign Policy (ELIAMEP).
Helen Wallace is an expert on European integration. She has previously served a Board member of the British Library, and as Foreign Secretary of the British Academy (2011-2015). From 2001 to 2006 she was Director of the Robert Schuman Centre for Advanced Studies, European University Institute, Florence.
Kevin Featherstone is Eleftherios Venizelos Professor in Contemporary Greek Studies, Professor in European Politics and Director of the Hellenic Observatory.
More about this event
The European Institute (@LSEEI) is a centre for research and graduate teaching on the processes of integration and fragmentation within Europe.