Travel to Barcelona
Find tips and best ways to get to Barcelona
About Barcelona
Barcelona, the cosmopolitan capital of Spain's Catalonia region, is known for its art and architecture. Overlooking the Mediterranean Sea, and famous for Gaudí and other Art Nouveau architecture like the fantastical Sagrada Família church, Barcelona is one of Europe's trendiest cities.
By Train
The international train network connects Spain with Portugal and France. It features the AVE high-speed train connection with France. Here you can find a table with a selection of rail services for getting to Spain. (from spain.info)
Find your connection via thetrainline.com.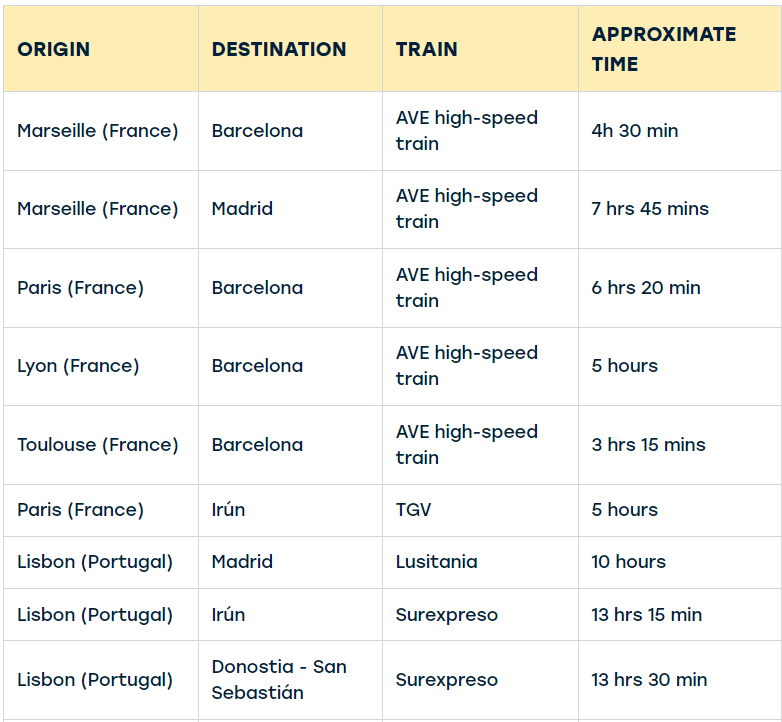 By Plane
Barcelona has an airport close by, the Barcelona-El Prat Josep Tarradellas Airport. Budget airlines like EasyJet and Ryanair have Barcelona as their destination. From the airport, there are several transportation opportunities available such as train, bus and taxi.
The train service on line R2 North of the suburban railway network goes directly to the city centre.
The metro line L9 Sud runs from the airport to Zona Universitària (30 min from IBEI by public transportation).
The Aerobús line has a direct route to the centre of Barcelona from terminals 1 and 2. There are also regular bus services to the city of Barcelona. The bus stops are in terminals 1 and 2.
You can read more here.