Activities in Barcelona
What to do during the conference
Discover Barcelona
Barcelona has a fascinating history, but you can also find a lively atmosphere in the capital of Catalonia. In addition, Barcelona is especially attractive with its beach which is accessible from the city.
IBEI is close to the Gothic Quarter of Barcelona. With its medieval streets, it is a trendy area filled with bars, clubs and Catalan restaurants and invites for a stroll.
Below are our recommendation on what you can do in your free time while in Barcelona.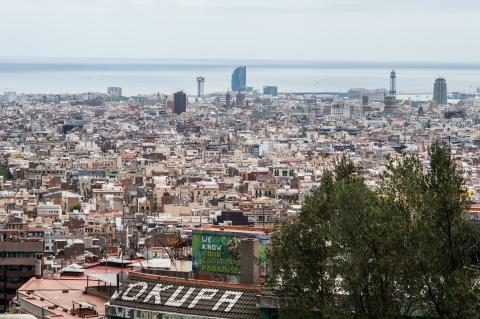 Sagrada Família
The unfinished cathedral is one of the most unique buildings in the world - the Sagrada Família. It can get super busy here. So, book these fast-track Sagrada Familia tickets to enter quickly and easily. You don't want to get all the way to Barcelona and end up queueing for ages outside. But if you don't have time to go inside, it is worth a visit from the outside, too.
Casa Batlló
A Gaudi masterpiece is the Casa Batllo. The facade with its stunning amazing technicolour is worth to look at. Make sure to book tickets in advance when you plan to go inside. The architecture is definitely worth seeing, if you are interested in interior design and organic shapes.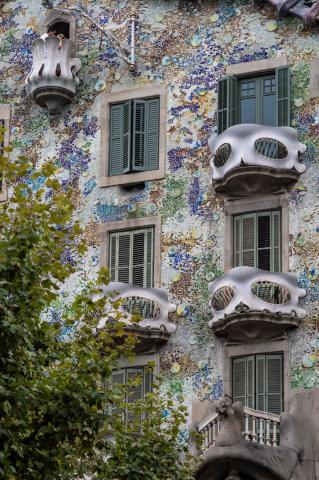 Joan Miro Foundation
The Fundació Joan Miró was created by Miró himself, at first principally with works from his own private collection, with a desire to set up an internationally recognised centre in Barcelona for Miró scholarship and contemporary art research, and to disseminate the collection. The Fundació is located in a building designed by Josep Lluís Sert, making it one of the few museums anywhere in the world in which the complicity between artist and architect underpins the dialogue between the works and the space that houses them. The Fundació offers an overview of the landscapes of Joan Miró's art and life, creating an enriching dialogue with other artists from the 20th and 21st centuries.
Montserrat Peak
For many visitors a trip to Barcelona Montserrat Spain is the highlight of their visit.
Montserrat is a spectacularly beautiful Benedictine monk mountain retreat about one hour North West from Barcelona by train.
Not only is Montserrat Monastery of significant religious importance but the natural beauty surrounding the monastery is simply breathtaking.
If you enjoy walking there are also some interesting walks through the mountains where you will experience magnificent views of some of the most unusual rock formations in the whole of Catalonia. You can take a funicular to the top of the mountain, and from there you can choose a number of different walks, all with amazing views of the Catalonian countryside. More here. Please note that this trip will take up a whole day.
Photo: Petra Nesti on Pexels.com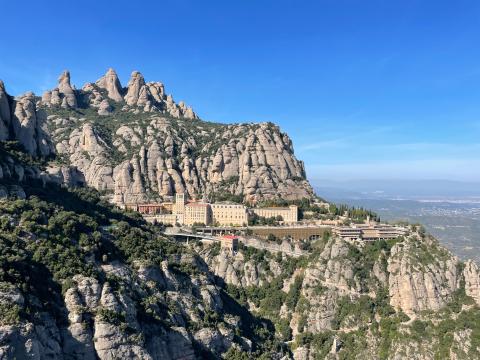 Barcelona Beach
The Catalan capital has more than 4.5 km of beautiful beaches, so why not walk along the promenade during sessions?
Nova Icaria beach is only a 15min walk from IBEI.
Photo: Nicolas Marqui on pexels.com