UACES 52nd Annual Conference
European Studies Conference in Lille
The conference was a wonderful opportunity to meet colleagues and other academics in the historic city of Lille and to reunite with UACES colleagues in person for the first time after the pandemic to discuss topics related to European Studies and Europe.
Over 300 participants, 7 publisher representatives, 3 full days in person with 1 virtual day, and 2 plenary presentations
Conference Photos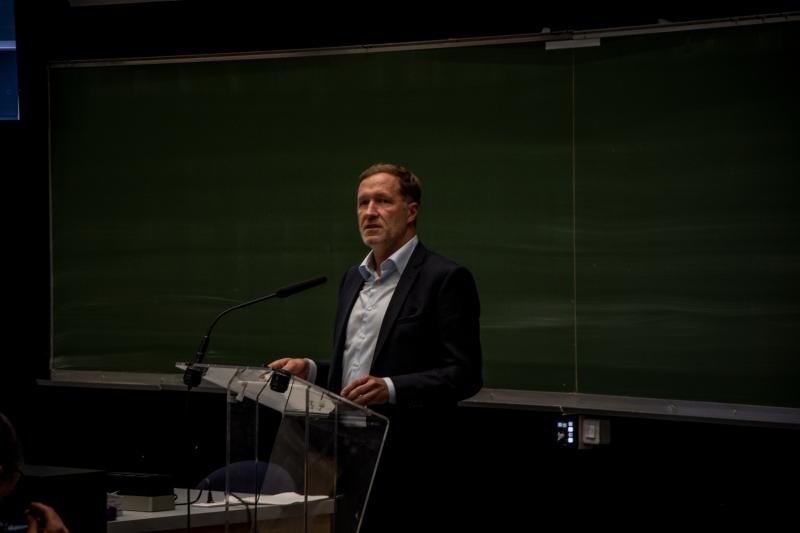 Keynote: Europe in Post-Covid Times
Paul Magnette from Universite Libre de Bruxelles and Belgian Politician/PS hold the keynote speech. It was chaired by Sabine Weiland from Universite Catholique de Lille.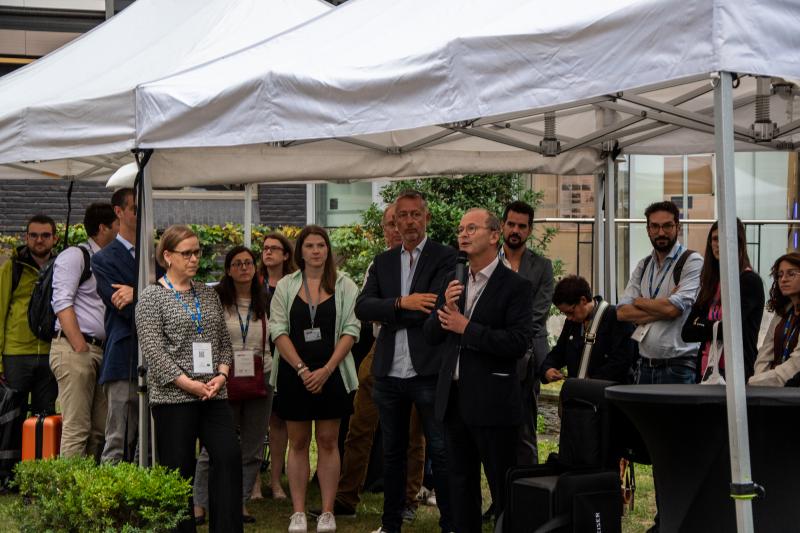 Directorate of ESPOL
Participants were welcomed by a speech from the ESPOL directorate.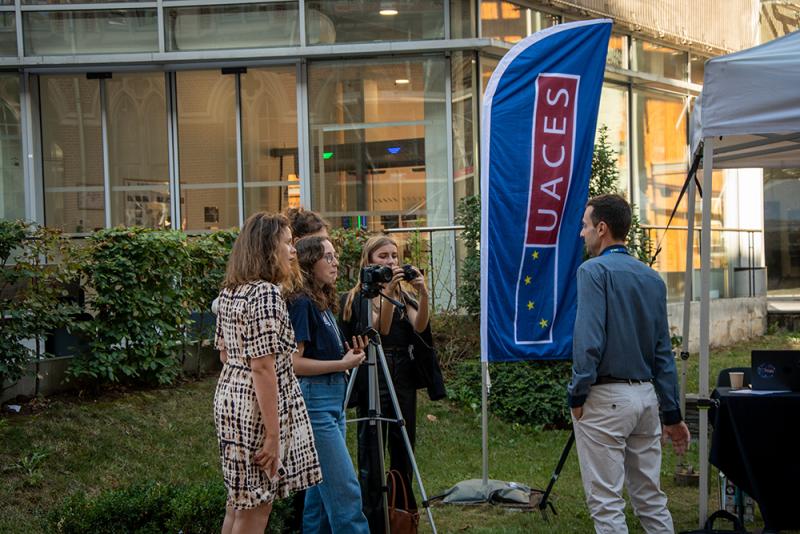 Interviews
Students from ESPOL selected participants to talk about their research.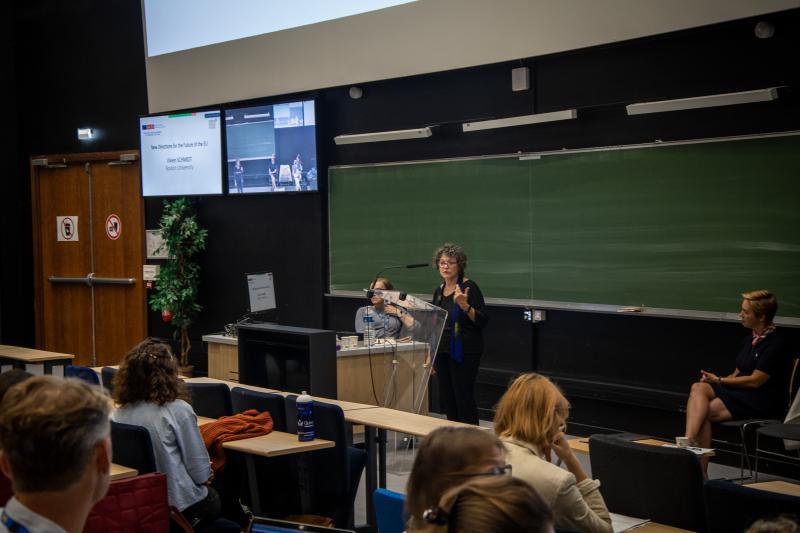 Plenary 1: New Directions for the Future of the EU
With Prof Amelia Hadfield, University of Surrey, Prof Vivien Schmidt, Boston University, Prof Amy Verdun, University of Victoria and chaired by Dr Andrew Glencross, Université Catholique de Lille.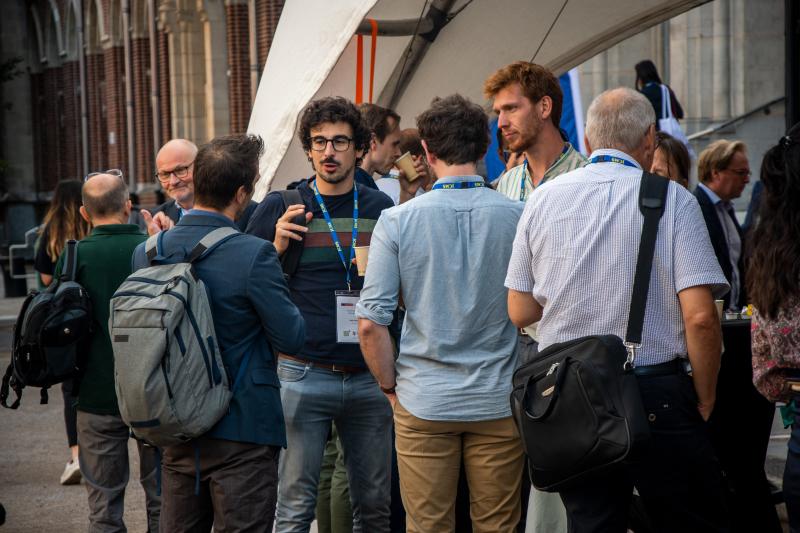 Lunch breaks
Participants are talking during the lunch breaks at the conference.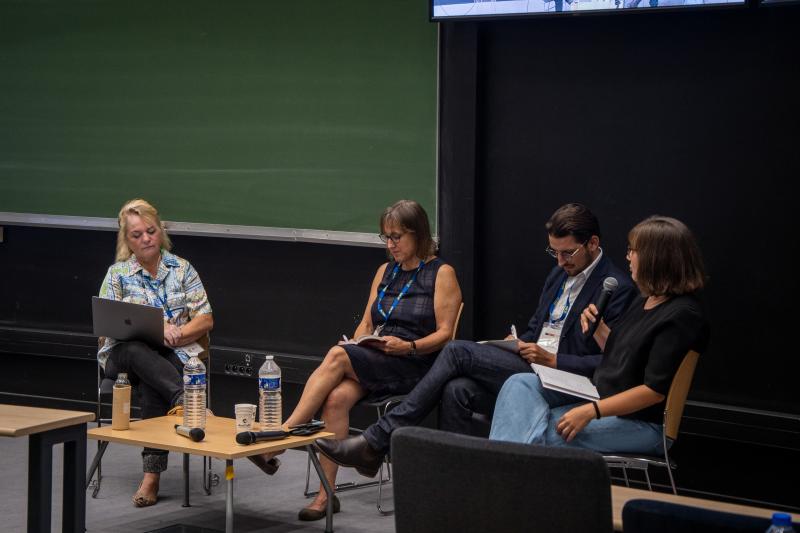 Plenary 2: New Directions for France in the EU
With Prof Kalypso Nicolaïdis, Oxford University, and chaired by Prof Helen Drake, Loughborough University London, Joseph de Weck and Nadia Pantel.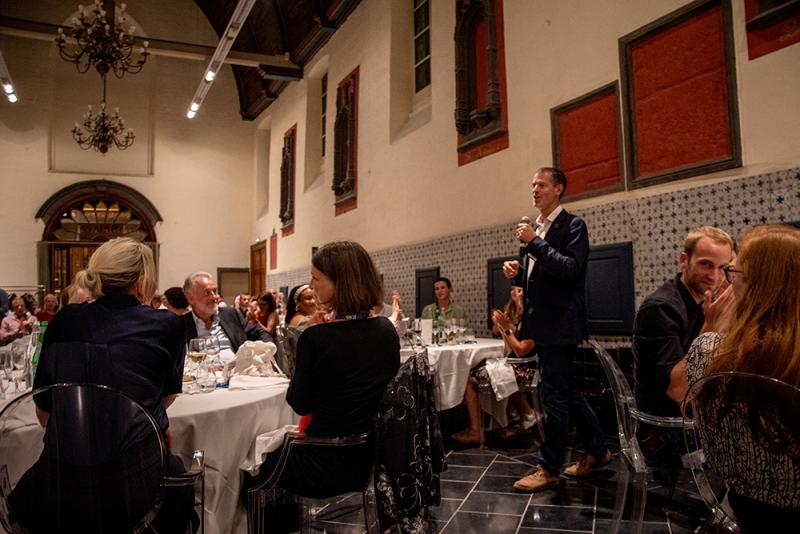 Lifetime Achievement Award
Conference Dinner
Every year, a dinner is part of the conference. At the dinner, we award the Lifetime Achievement Award, the Best Book and Best PhD Thesis Prize.