LinkedIn as a Tool for Researchers and Academics
By Melina Dieckgräber
Is LinkedIn useful for academics?
The short answer is yes! LinkedIn is a social media platform in popularity. Not only suitable for CEOs, managers and marketers, this tool can also be useful for academics and researchers. LinkedIn is more than just connecting with colleagues, monitoring their careers, and uploading digital CVs.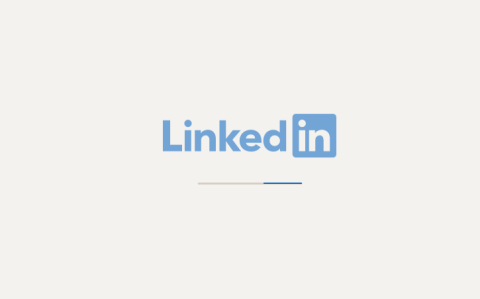 It is a great networking tool on which conversations about achievements and appointments are encouraged. You can not only promote your research, publish short articles and blog posts through the platform to share with your network, but also simply list your publications. LinkedIn is very well optimized for Google, so having a LinkedIn profile helps with your digital presence overall. Ever googled your colleagues? You will often see that their LinkedIn profile is placed high up in the list.
But let's get more into detail about how to use the platform efficiently.
Link with your Institution
By choosing your institution as your employer, you are easily linked to the institution's page. You will show in their employees and/or alumni section. In addition, it is easy to connect with colleagues and follow the institution's activities. And why not connect with Alumni from your own student year through the university pages? Email addresses often change when academics move institutions. LinkedIn enables you to communicate with them throughout your career.
Posting on LinkedIn,

promoting your work
LinkedIn has a dedicated section for short articles and blog posts. This function is useful to share experiences, opinions and recent achievements. Why not use this function to promote your research or recent publication(s)? It is easy to use and search engine optimized! Through this function, you have the possibility to publish your work in a more corporate environment and you might find that your reach to new audiences increases, which can then result in an expansion of your network and your personal outreach.
Join LinkedIn groups and follow pages
Groups on LinkedIn connect people with the same interests or backgrounds. For example, there are Alumni groups, pages for call for papers and grants, and other interests that encourage conversation and exchange.
The same counts for pages: Follow UACES for example, and you will see regular updates on your wall from us. We post about jobs, conferences and events, funding opportunities and news from our members, and so do other associations, organisations, institutions, and companies. It is a platform that brings employers and employees together.
Networking
Find like-minded people, mentors, and individuals who even campaign for a better work environment through regular posting. Reconnect with people you know and update them on your achievements. An active use of LinkedIn also reminds your network that you exist. LinkedIn can even help to reach other experts and researchers worldwide or lead to an invite to a lecture or seminar.
You may ask yourself "but is it any better than my research profile?" Again, the answer is yes! You have more options and networking functions than any other platform. By engaging with other members of your community and network, commenting on their posts and achievements, and following conversations you can impact your online presence that an inactive research profile can't do.
And how is it different from the other social media platforms?
LinkedIn is focused on the profession, learning and career, but is not limited to it. People discuss topics of all different kinds. However, the platform is often to be considered as less silly and more serious than other platforms while it's often a very positive environment, too.
It is definitely worth taking some time to polish your LinkedIn profile. And don't forget to follow UACES!