Inside and Outside Academia: Using my PhD in my Non-Academic Career
By Amy Manktelow
Amy Manktelow reflects on her experience working outside academia as a PhD student, and the transferable skills and opportunities she gained.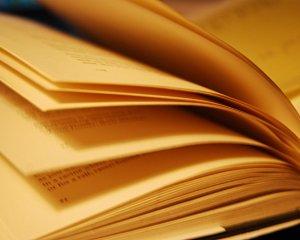 As a self-funded part-time PhD student, working part-time alongside my research has always been normal. At one point, I had three part-time roles, two of which did not relate to my academic life, all of them pulling me in different directions and mainly away from my research. As the years went on it seemed I had the inability to say no and kept saying yes to different opportunities that arose. Looking back over the past seven years, there have been many challenges to balancing all areas of my working life (and personal life!).
However, would I have changed it? No. All my different experiences have shaped me not only as a person but also as a researcher. My journey has enabled me to be efficient and utilise opportunities to further my career in a direction that I would not have imagined when I first started my PhD.
In 2013, I decided to become a Student Ambassador at Nottingham Trent University working with the Schools, Colleges and Community Outreach team. As I became involved with different areas of the department, from delivering taster sessions to Key Stage 3 pupils to working with a local refugee charity supporting unaccompanied minors with English classes, I was approached to undertake and write up a piece of research assessing the impact of work placements and extracurricular activities on widening participation students at NTU. This was a world beyond my subject area, which stretched and developed my skills.
I now work in that department full-time and that piece of research has now turned into a journal article. I have realised that my PhD has afforded me a skills set not just applicable to work within academia, but which has opened career paths where my researching skills can be used to different ends.
However, as I eagerly await my Viva date, I realise that I am at a career crossroads. Do I continue down the road of an academic career or do I try a career in Outreach and/or Higher Education development?
I may not know the answer to this question right now, but I have learnt two key things. Firstly, your PhD can give you skills highly sought after by professions outside of academia. Secondly, the smallest of part-time opportunities can open doors to amazing options for your future. I will continue to teach, research, present at conferences, as it is my passion. However, it is not my main focus right now. I would advise anyone to broaden your expectations of life after PhD submission to a career that may not include full-time academia.
By Amy Manktelow | @amymanktelow