(Re)Imagining Territorial Politics in Times of Crisis
A UACES Research Network (2020-2023)
About
A UACES Research Network since 2020. The network is funded by the James Madison Charitable Trust.
Reimagining Territorial Politics in Times of Crisis is a research network (RN) bringing together academics and practitioners from a range of disciplines (political science, sociology, psychology, political economy, law and, political anthropology and political geography) to explore the drivers and consequences of territorial conflict in multilevel societies.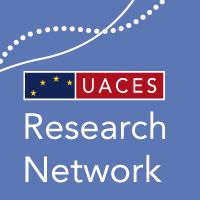 The network aims to provide new insights into the construction and mobilisation of territorial grievances in multilevel states in order to understand how and when structural features of territory are translated into political and territorial contestation; how territorial claims are constructed, defended and contested by different political and civic actors; and how actors and institutions in multilevel systems are experienced, perceived and (re)imagined in the lived experiences of ordinary citizens and communities.
The network has 5 key questions:
1. What are the key drivers of territorial mobilisation in multilevel systems and how are these (structural/political/institutional/identity) features translated into political contestation?
2. How do perceived economic, political and social crises inform the construction of territorial perspectives/grievances?
3. How are territorial grievances framed and 'lived' in everyday life?
4. How are institutional solutions for managing territorial grievances (such as federalism and devolution) given meaning and experienced in different contexts?
5. To what extent does the development of territorial politics in one state resonate and influence political systems elsewhere? Our approach will bring new and broader insights into the contemporary dynamics of territorial politics in pluri-national states, and will allow the RN to advance a distinctive research agenda that addresses key limitations in extant work on territorial politics.
The intended empirical scope of the RN is broad: whilst Europe will be a key area of focus, we will also seek to extend the analysis further afield.