Effective Enforcement of EU Law & Policy
A UACES Research Network (2018-2021)
About
A UACES Research Network since 2018.
This UACES Research Network serves as a hub to bring together academics, NGOs and policy practitioners across various substantive fields and academic disciplines, both national and international, to exchange ideas and expertise in the important field of effective enforcement of EU law and policy.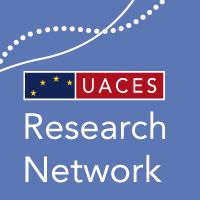 In particular, the network will investigate what we mean by 'effective' enforcement of EU law and policy, from a theoretical and methodological perspective. It aims to map the complex enforcement landscape of the EU, to investigate the various techniques of enforcement and forge a common language on what we mean by 'effective enforcement'.
The fast moving legal landscape of Brexit cannot be ignored, and many questions remain with regard to how pre-existing obligations that are 'retained' in EU law will be effectively enforced in the UK, since many of the corollary enforcement mechanisms and institutions may have been removed. The EU enforcement network is a complex, multi-layered, system largely composed of administrative mechanisms which are supplemented by a legal framework. This Research Network aims to understand, amongst other things, how retained obligations will be enforced in the changing legal landscape post Brexit.