Differentiated integration in the European Union after 'Brexit'
A UACES Research Network (2017-2020)
About
A UACES Research Network since 2017.
The United Kingdom's vote to leave the European Union on 23 June 2016 has led to further uncertainties and debates over the future of European integration. This Research Network brings together scholars to reflect on the future direction of European (dis)integration after Brexit.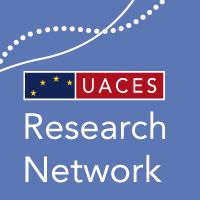 This unprecedented scenario paves the way for further studies of differentiated European integration. Our objectives are threefold:
To forge an interdisciplinary network of scholars working to examine the consequences of Brexit on the studies of differentiated integration in the European Union, and therefore to promote innovative research in the field;
To go beyond existing conceptualisations of differentiated integration and offer new theoretical insights, in order to fill this important gap in the literature on European integration
To analyse scenarios for the future European political integration based on the most recent developments.
We intend to investigate three key questions. Firstly, after the United Kingdom's vote to leave the European Union, have we reached a 'tipping point' in the history of European integration, i.e. are we moving away from an 'ever closer Union' and heading towards an 'ever more differentiated Union'? Secondly, how can differentiated integration be conceptualised after Brexit? And thirdly, which integrated policy areas are most likely to be affected by the Brexit vote?​