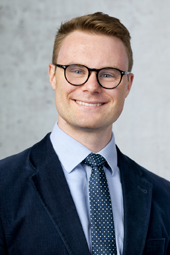 Mr Lukas Spielberger
Leiden University & Political Sciences

Biography

Lukas Spielberger is a PhD student at Leiden University. In his research, he studies cooperation between central banks in Europe during the financial crisis in 2008. Lukas holds degrees in European Political Economy from the London School of Economics and the College of Europe, Bruges. His work has been published in Comparative European Politics.