DiscPol x JtoJ: Lived Experience of Economic (In)justice in the UK
Webinar
Discourse and Politics and Journey to Justice are proud to collaborate to bring lived experience activism to research about policy change.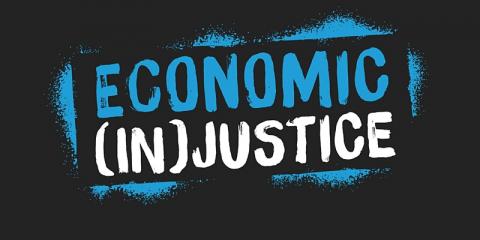 Event aims
To put people with lived experience at the forefront of discussions about economic (in)justice, activism, and policy change
To be led by the stories and tactics of people with lived experience.
For academics to expand the efficacy of their research concerning activism and policy change in the context of economic (in)justice
Preliminary schedule
1. Introduction by co-organiser, Dr Abi Rhodes
2. Economic (In)justice explainer video
3. Introduction to and Q&A with activists (20-25 minutes): Paul Rutherford, Louise Cooke, Chrisann Jarrett and Kimberley Garande, chaired by Charlotte-Rose Kennedy
4. Group discussion activity and reflection (in breakout rooms, 30 minutes):
Think about an issue of economic (in)justice you have heard about in the Q&A and consider:
What change do you want to see?
Who has the power to make that change and who needs persuading?
What would you do to bring about change?
How would you persuade people to give support?
Reflect on how these questions could help you improve the efficacy of your research.
5. Full group reflection on activity (10 minutes)
6. Thank you and goodbyes