NEXTEUK Conference
Conference
Global order and the future of EU-UK relations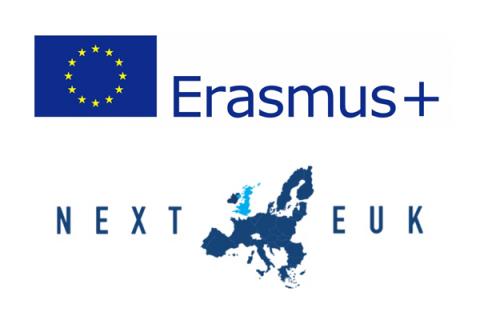 This two-day conference will take place at the University of London in Paris (9-11 rue Constantine) on 13 and 14 January 2022. It will gather academics from various disciplines interested in the topic of Global Order and the future of EU-UK relations.
The academic programme will be complemented by keynotes and policy events, and will provide a networking opportunity between policymakers and scholars at all stages of their career.
Key topics driving this conference include, but are not limited to:
● China and the new EU-UK relations
● Normative power Europe, the UK and the world
● The transatlantic relationship and the new EU-UK relations
● Trade and the new EU-UK relations
● EU-UK relations and the global order: strategy and interests
● The global migration agenda and the new EU-UK relations
● International health politics and the new EU-UK relations
● Climate and the future of EU-UK relations
Submission details: paper and/or panel proposals are to be submitted by 22 October 2021 (23.59) on https://qmul.onlinesurveys.ac.uk/2022-nexteuk-conference-global-order-and-the-future-of-eu-. Paper proposals should be no more than 300 words long, have 3 to 5 five key words and include also the names, emails and affiliations of their authors. Panel proposals should be limited to 4 papers. Acceptance answers will be given in the following weeks and papers will have to be sent in by 3 January 2022. There is limited funding available for travel and accommodation for successful applicants.
Young scholars who have not yet or have just completed their PhD as well as early-career colleagues are strongly encouraged to participate. As the members of this project are deeply engaged in the formulation of policy-relevant recommendations, all participants will be encouraged to contribute to the NEXTEUK blog and Working paper series. The best presentations will be selected to be included in a special issue.
If you have any questions or queries regarding this conference, please contact Dr Agathe Piquet (a.piquet@qmul.ac.uk).