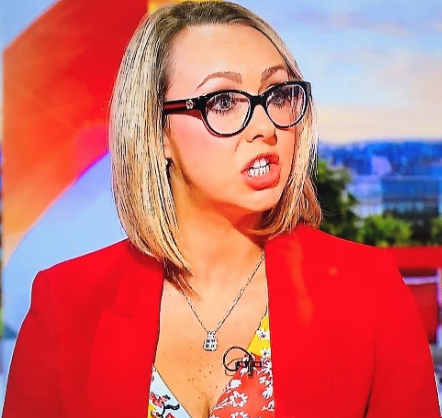 Dr Kathryn Simpson
Manchester Metropolitan University & Economics, Policy & International Business

Media Experience

Dr Simpson is also a regular media commentator on European, British and Irish politics featuring on a range of local, national and international media. Between 2016-2019 Kathryn was the lead Academic Commentator on Brexit for BBC Breakfast featuring on the programme on a regular basis. Within the UK, Kathryn's research has featured on BBC Sunday Politics, BBC North West Tonight, BBC Radio Five Live, BBC Radio Ulster, BBC Radio Wales, BBC Radio Manchester, BBC Radio Kent among others. Internationally, her research has featured on RTE (Radio Telefis Eireann), The Irish Times, The Irish Independent, BFM TV (France's 24hr news channel), France Inter, Bloomberg Bulgaria and ABC Australia. She is available for comment on issues of EU politics, Irish politics and Brexit.

Biography

Dr Simpson is a Senior Lecturer (Associate Professor) in Political Economy at Manchester Metropolitan University. She is an expert in comparative European politics, Brexit, political behaviour and public opinion. Primarily, her research covers how attitudes to inequality are linked to attitudes to European integration in the context of the 2008 economic crisis. Dr Simpson's research pertains to the following four areas: 1. Conceptualizing Brexit - how politics and policy will impact UK and EU governance 2. Inequality, economic insecurity and risk in the global and European context 3. Euroscepticism 4. Irish Politics - in particular, Ireland - EU and Northern Ireland - EU relations She is Elected Secretary and Trustee of the Academic Association for Contemporary European Studies (UACES), Deputy Director of the Manchester Jean Monnet Centre of Excellence (JMCE) and Series Editor (along with Prof. Dimitris Papadimitriou and Dr Paul Tobin) of the European Politics series published by Manchester University Press. Dr Simpson is Co-Editor (along with Michael Holmes) of the book; Ireland and the European Union: economic, political and social crises (forthcoming Oct. 2021) published by Manchester University Press (MUP).