UACES Group Member
School of Law and Politics
Cardiff University
A research-led School with a reputation for internationally excellent research and high quality teaching.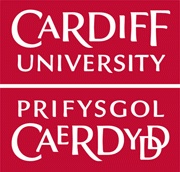 We are committed to providing an outstanding teaching and learning experience for our students.
Our vibrant student body combined with highly qualified academic staff provides the perfect environment to explore the dynamic and fast-paced fields of law, politics and international relations. We attract students from all over the world and offer a friendly, supportive and culturally diverse School in which to study.
We are proud of our diverse and vibrant research culture and have been recognised as a leading legal research institute with nearly all our research activity being classed as world leading or internationally excellent in the 2014 Research Excellence Framework (as the Cardiff Law School). Ranking 14th in the UK according to The Complete Universities Guide, our Political Science programme also enjoys a reputation for excellence and attracts funding in a number of areas. Research expertise includes political theory, public policy, the politics of devolution, and International Relations, including international law, global ethics, security and piracy.