DTA 2022
UACES annual Doctoral Training Academy
University of Surrey
Guildford
UACES DTA 2022
The UACES Doctoral Training Academy is an annual event aimed at PhD Researchers and Early Career Researchers in the field of European Studies. The event offers 50 academics the chance to enhance their careers for free.
The 2022 event will be held at the University of Surrey, Guildford, on Saturday 3 December.
Sign up to attend the event here. The deadline for sign ups is 18 November.
University of Surrey
The University of Surrey is a global community of ideas and people, dedicated to life-changing education and research. With a beautiful and vibrant campus, we provide exceptional teaching and practical learning to inspire and empower our students for personal and professional success.
University Website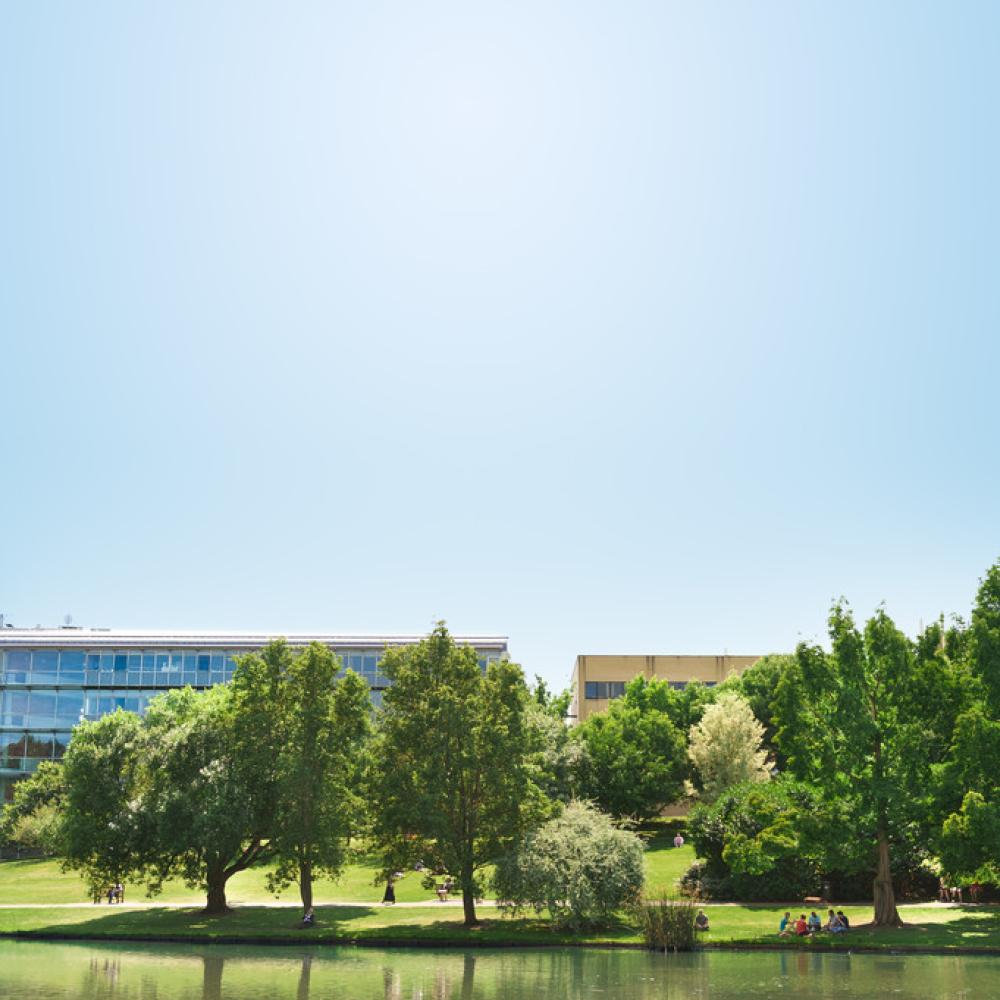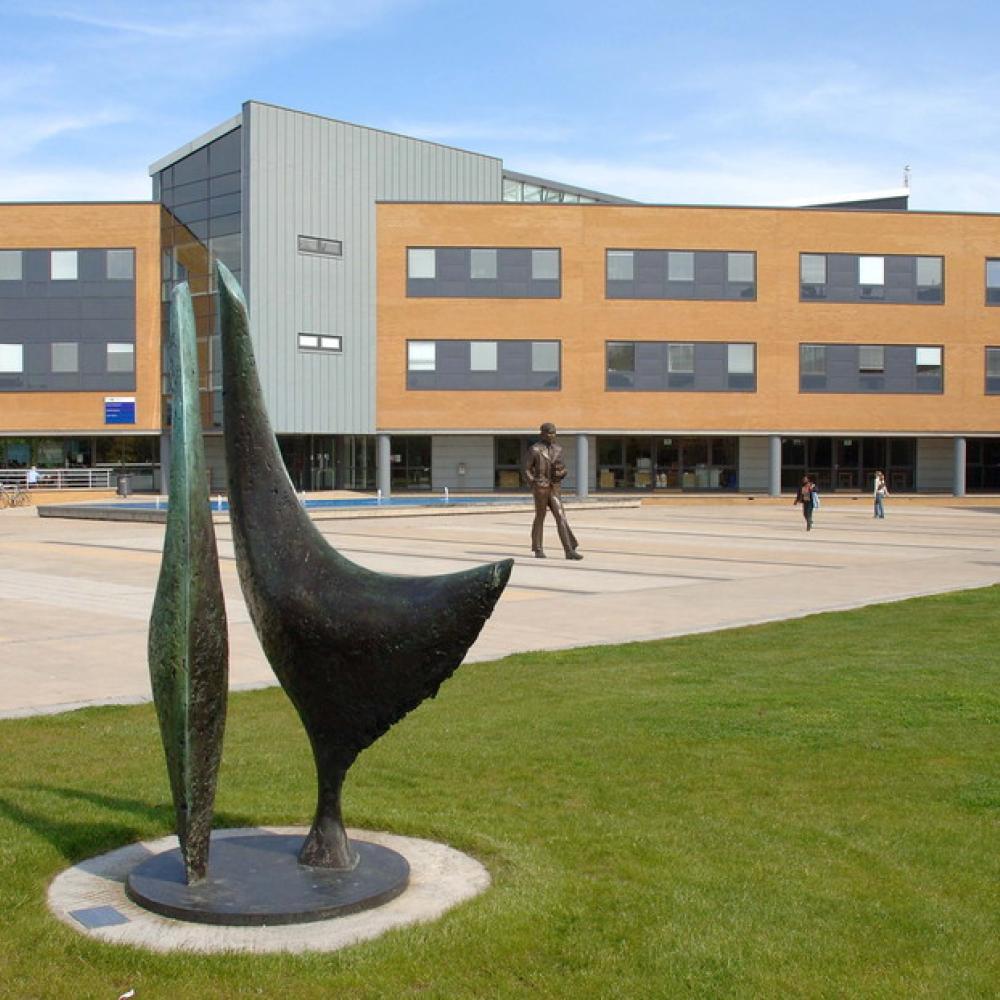 Teaching & Learning
This year's event will cover Teaching & Learning. The event, which will be run at the University of Surrey, will offer information on the following:
How to go about designing your own module for the first time (e.g. how to put together a syllabus, how to devise activities/exercises, different ways of assessing students, etc.)
Different teaching approaches and philosophies (e.g. problem-based learning)
How to use one's own research as teaching material for modules
How to use digital platforms and tools for teaching
You can find the full programme further down this page.
Funding of up to 150 GBP will be available to delegates to cover costs associated with attending the event.
Sign up here by 18 November to secure your place at the 2022 DTA.
If you'd like an idea of what to expect, you can watch a session from the (virtual) 2020 event below.
Accommodation
There is a variety of accommodation available in Guildford to meet a range of budgets. The Travelodges in Guildford and nearby Woking are good, budget-friendly options. We would recommend booking as soon as your place is confirmed as accommodation in Guildford is limited. If you cannot find something to meet your needs in Guildford, the town is also well connected to London by train. We would STRONGLY recommend booking flexible rooms in case you need to cancel closer to the event. Please see the terms and conditions for more information on the kinds of accommodation UACES can reimburse you for.
Travel
Guildford is just 30 minutes from London by train, making it easy to access from most of the UK. At just over 1 hour by train from Gatwick airport, it is also well connected to mainland Europe. UACES strives to run events as sustainably as possible and as such, would encourage delegates to travel by rail where possible. The Eurostar runs into London St Pancras from several cities in northern Europe and you can then travel on to Guildford by tube and train. If travelling from the UK you can also reach Guildford by coach, changing in London. While UACES cannot make bookings on behalf of delegates, if you are struggling to find transport options, please contact us and we will do our best to assist you.
Coaches from Heathrow to Guildford
Programme
The day will be comprised of panel sessions and a workshop in the afternoon.
The workshop session – Teaching European Studies - will be made up of three rotating groups and with a coffee break in the middle.
Group 1: Technological advances in teaching (inc. VR Session) with Ciaran Gillespie, University of Surrey
Group 2: Active learning and engaging students with non-traditional methods with Simon Usherwood, Open University
Group 3: Designing an inclusive European Studies syllabus with Maria Garcia, University of Bath
09:30-10:45 Session 1 - Challenges in teaching EU studies
In this session we will look at the challenges in teaching EU studies today, investigating how we should ensure that European studies remains relevant in a rapidly changing world. We will consider how to ensure that underrepresentated voices are heard and how technological changes such as digitalisation affects our field.
Speakers include:
Koen Slootmaeckers - City, University London
Amelia Hadfield - University of Surrey
Roberta Guerrina - University of Bristol
10:45-11:15
Coffee and Networking break
11:15-12:30 Session 2 - Making the most of teaching: the teaching-research relationship
This session looks at how to get the most out of your teaching as an early career or PhD researcher.
Speakers include:
Karen Heard-Laureote - Solent University
Viviane Gravey - Queens' University Belfast
Theofanis Exadaktylos - University of Surrey
​​​​​​​13:15-14:35 Workshop section 1
This purpose of this session is to look to solutions and how best to put into practice the considerations raised in the first two sessions.
15:05-15:45
This purpose of this session is to look to solutions and how best to put into practice the considerations raised in the first two sessions.
Digitalization of Academic Teaching
In 2020, the Doctoral Training Academy focused on 'Mental Health and Professional Opportunities' and the 'Digitalization of Academic Teaching'.
Watch the recording with speakers Alexandra Mihai (Maastricht University), Simon Usherwood (Open University), and Heidi Maurer (Danube University Krems).
Funding
You do not need to be a member of UACES to attend the Doctoral Training Academy.
Funding of up to 150 GBP will only be offered to those who have been accepted by the UACES Office. There are up to 50 funded places (up to 150 GBP) available for the DTA. Funding is only awarded to delegates who are currently studying for their PhD or who have submitted their PhD within the last three years (at the time of the event).
Funding will be allocated on a first-come first-served basis.
Read the terms & conditions here.